In 2021, we published an article about a cathedral conservation course going online at Cathedrals' Workshop Fellowship (CWF) amid the first Covid lockdown. Now, the class of 2021 has graduated.
A Graduation Award ceremony for students of the Cathedrals' Workshop Fellowship (CWF) has taken place in Worcester Cathedral. Twelve students from the Fellowship's Foundation degree in Applied Historic Building Conservation and Repair, which is delivered in partnership with the University of Gloucestershire, received their awards during a special Evensong service.
The 'class of 2021' had a particularly challenging experience on their craft-based programme. Just five months into the two-year course, delivery was suspended during the first Covid-19 lockdown in 2020, when cathedrals were closed and students and tutors were furloughed for up to six months. Thanks to Covid Emergency funding received from Historic England and the Hamish Ogston Foundation, the course was adapted for delivery online and continued remotely for almost a year. However, the practical nature of many of the course modules, requiring visits to cathedrals and other historic buildings, led to further delays and the cohort finally completed their studies, six months behind schedule, in December 2021.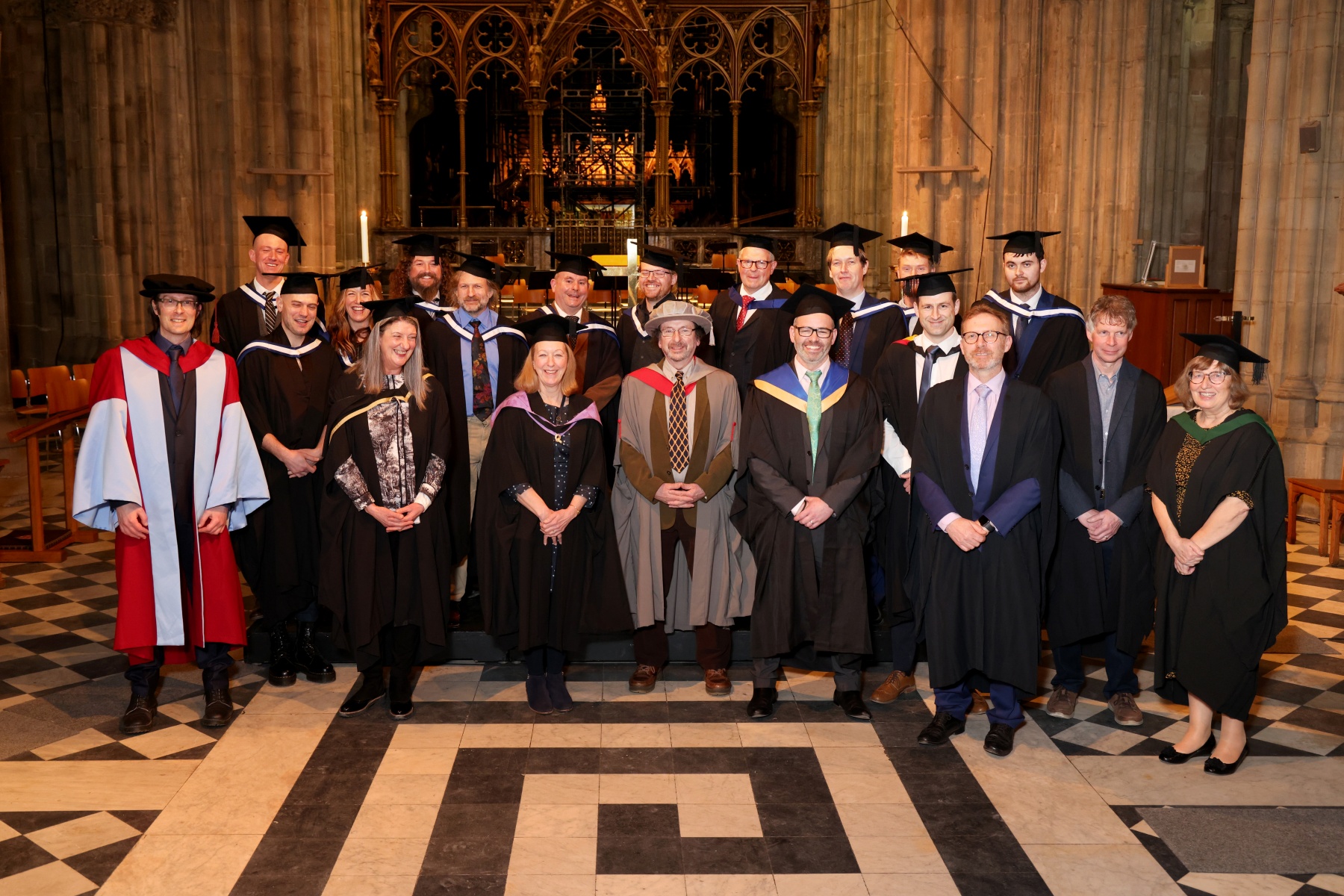 Tony Murphy from Gloucester Cathedral, one of the graduates funded by the Hamish Ogston Foundation said:
This is the culmination of a long, challenging and enriching programme.
Tony Nothard from Canterbury Cathedral added:
With all that we went through with the uncertainties of Covid, I really wasn't sure that we would finally get here.
The ceremony was followed by a reception in the Cathedral's magnificent 12th century Chapter House, a fitting location for the graduates and their guests to celebrate their success.