New Committee Role Openings!
We have some great opportunities to join the committee, make connections with fellow conservators and develop skills and experience. We are a friendly bunch of people working on a host of interesting projects and we would love your input!
We meet quarterly, almost always online now, usually with a video call from around 7 PM (GMT London). All meetings are currently online due to the Coronavirus pandemic. When we are able to meet again in person (at least at the AGM), travel expenses will be reimbursed within the UK. We are more than happy to welcome anyone from outside the UK who can be available online in the UK evening for meetings! All of the roles currently advertised can easily be done remotely. We're also more than happy to have students on the committee. Terms are two years and can be extended once, or you can move into another role. It is a requirement that you are either a primary or secondary BPG member for you to be able to take on a committee role.
Roles currently open:
Committee Chair
Sub-editor
Treasurer
Development Officer
Special Projects Officer
If you are interested in the roles or have any questions please email us. You can find a more detailed description of all the committee roles here.
A very warm thank you to our stepping-down members for their hard work and dedication on the Book & Paper Group Committee: Mito Matsumaru, Abigail Bainbridge, Lauren Moon-Schott and Kirstin Norwood.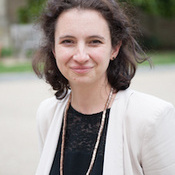 Abigail Bainbridge ACR
Abigail is Associate Tutor in the Conservation of Books and Library Materials at West Dean College and Director of Bainbridge Conservation, which offers assessment and treatment of books, paper, furniture and decorative wooden objects.
Abigail has an MA in Conservation Studies from West Dean College (2012) and a BFA in Printmaking and Art History with a Concentration in Book Arts from the Maryland Institute College of Art (2007). She is an accredited member of Icon, an Icon mentor, and an assessor for accreditation. She was the Treasurer of the Book & Paper Group from 2014–2019 before becoming Chair and also sits on the Heritage Science Expert Working Group (Analytical Methods Committee of the Royal Society of Chemistry).
Email: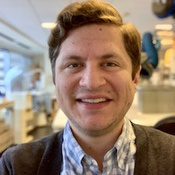 William Bennett
William works at the Smithsonian Institution Archives in Washington DC, caring for records documenting the history of the institution.
Prior to receiving his MA in Conservation Studies from West Dean College (2013), he worked as a general collections technician at the Library of Congress. In his spare time, he can be found reading speculative fiction and biographies, testing out a new recipe, or daydreaming of international travel. William is thrilled to have the opportunity to serve the Book and Paper Group and help facilitate the numerous benefits the group provides to its membership.
Email: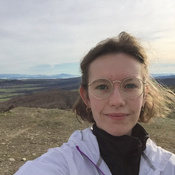 Arantza Dobbels
Arantza is currently a Paper and Photographs Conservator at Tate. She obtained an MA Conservation (Works of Art on Paper) from Camberwell College in June 2019, and spent two years working as a Project Conservator at The National Archives in Kew, London.
Previous to starting her conservation career, she obtained a BASc in Arts and Sciences, with a specialism in Medical Physics, from University College London. Arantza has been part of the committee since 2019, and currently sits as a Special Projects Officer, lending a hand wherever it is needed!
Email: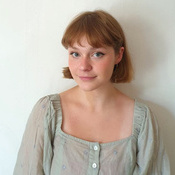 Zoe Voice
Zoe is currently undertaking an MA in Conservation of Fine Art on Paper at Northumbria University, Newcastle, having graduated from St Andrews in 2020 with a History of Art MA (hons).
While at St Andrews, Zoe focused on Medieval and Early Modern material culture, while volunteering with the university's Special Collections. As student liaison officer, Zoe's key goal is to create an inter-institutional community of book and paper students, using the BPG group as a platform for social engagement and professional development. If you have any suggestions for events or have questions about this role, please don't hesitate to get in touch!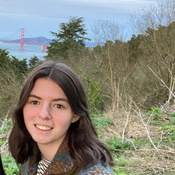 Kiri Douglas
Kiri is currently an Assistant Paper Conservator at National Museums Scotland. Previously she completed a graduate internship in Conservation and Preservation at the Getty Research Institute, Los Angeles.
Kiri earned her BA in Object Conservation from the University of Lincoln in 2017 and graduated from Camberwell College of Arts, with an MA in Conservation (Art on Paper) in 2019. Working outside of the UK has shown Kiri how conservators can benefit from the Book and Paper Group and as the IT Officer, she hopes her contribution to the group will help other conservators continue to learn and connect with each other, wherever they are based.
Email: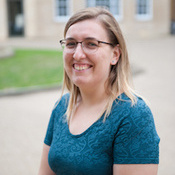 Victoria Haddock
Since graduating from the MA Conservation on the paper pathway in 2016, Victoria has worked on a variety of short term contracts, a two year Wellcome funded project for the Boots Archive, and recently completed a two year project working for the V&A working on preparing their paper based collections for a storage move from Blythe House.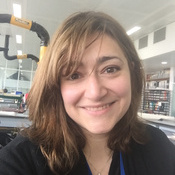 Gloria Conti ACR
Gloria has been a Book & Archive Conservator at National Records of Scotland since 2008 and works also as a freelancer for her studio, Charta Conservation.
Graduated from the European School for Conservator-Restorers in Spoleto, Italy, in 2005, she started her career in various contracts in Italy until she moved to the UK. She has a degree in History and Preservation of cultural heritage from the University of Florence and became Icon accredited in 2017. Gloria has an interest in communication and professional development, and as a Social Media Officer she hopes to serve the conservation community and help expand its boundaries.
Email: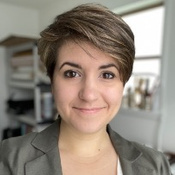 Leah Humenuck
Leah is currently a PhD student in Color Science at Rochester Institute of Technology, New York, USA. She earned her MA with distinction in Conservation from West Dean College of Arts and Conservation. She owns a private conservation studio in Pennsylvania, USA and her current research interests lie at the confluence of color science, data analysis, and library material conservation. Leah's favorite type of tea is chai.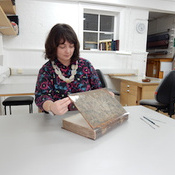 Kirstin Norwood
Kirstin trained as a book conservator at West Dean College before going onto to join the Parliamentary Archives as part of the team tasked with preparing the archive for a large-scale move.
Most recently, she has moved into the main collection care team in the Parliamentary Archives as a collection care assistant with a focus on books. Her interests include book history, in particular incunabula printed during the earliest period of typography, and championing inclusivity and diversity within conservation.
Jessica Pollard
Jessica has been a Digitisation Conservator at the British Library since 2016. After completing a BA(Hons) in the Conservation of Historic Objects from the University of Lincoln she worked as a freelance conservator in the Netherlands before earning an MA in Conservation (Art on Paper) in 2014.
As well as volunteering on the Book and Paper Events & Training Sub-Committee Jessica is a trustee of the Zibby Garnett Travel Fellowship, a charity that gives grants to UK students wishing to gain practical conservation experience abroad.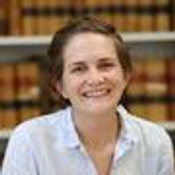 Pamela Murray
Pamela Murray has been working at Bath Record Office as a Wellcome Trust funded conservator rehousing and treating collections in relation to the waterworks and housing history in Bath.
She obtained an MSc in Conservation in Practice from Cardiff University. Prior to her move to the UK, Pam worked across China with generational shadow puppeteers and modern galleries. She completed an BA (hons) in Johannesburg, South Africa. Pam is currently supporting and creating the IconBPG21 Conference that will be held on 4 – 7 October. Anything Conference related – she's the woman to talk to!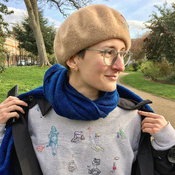 Katarina Kelsey
Katarina Kelsey is a freelance book conservator who specialises in conservation for the antiquarian book trade. She has a degree in Book Conservation from Camberwell College of Arts and is currently a pathway member of Icon, working towards her accreditation.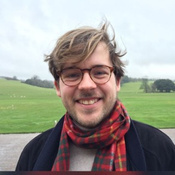 Jurjen Munk
Jurjen is an independent book & paper conservator. He obtained a MA Conservation Studies (Books and Library Materials) from West Dean College, UK, and a MSc in History and Philosophy of Science (Utrecht University, the Netherlands). Jurjen has worked for multiple book conservation studios in the private sector since 2017.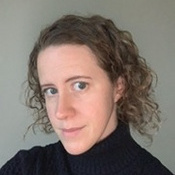 Lauren Moon-Schott
Lauren Moon-Schott is a rare book conservator with a certificate in bookbinding from North Bennet Street School and an MA in conservation of books and library materials from West Dean College. She works as a book conservator at Durham University in the Bishop Cosin's Collection, and was previously employed in the Boston Public Library's Special Collections Department.