We're looking for enthusiastic members to join our Committee!
The Book & Paper Group is looking for several volunteers to help out on our Committee! We are a busy Committee that works on an ongoing programme of workshops and lectures, grants, conferences and conference publications, and other projects as they arise. 
We know that conservators in the UK and beyond are keen to see an active programme of events from us - and we are looking for new volunteers to help us achieve this. As part of our Committee, you will contribute ideas, work collaboratively, and take on the responsibilities of your role. We have a great network of current and past Committee members, as well as a resource of guidelines and policies - so you'll always feel supported in your role.
Interested? Here's what you can expect.
Volunteering your time with our Committee is a very rewarding experience - you'll meet new friends, widen your professional network, and most importantly, contribute to the development of the book and paper conservation community in the UK and internationally.
Not only does volunteering with us provide valuable professional development - it can also contribute towards your CPD record as part of Icon's Accreditation process.
Our positions are open to anyone who is a current Icon member, with primary or secondary membership of the Book & Paper Group. We welcome students, as well as those outside the UK who can be available online for UK-time evening meetings. All roles currently advertised can be undertaken remotely.
We meet quarterly, almost always online via video call from around 7 PM (GMT London). When we do meet in person - for example at the AGM - travel expenses will be reimbursed within the UK, and there will be a hybrid option for those outside of the UK to join online.
Terms are two years and can be extended once, or you can move into another role.
If you have any questions about any of the roles, email [email protected] - we are happy to talk with anyone interested.
Current openings
Treasurer
IT Officer
Lead Events Coordinator
Events Coordinator(s)
Social Media Officer
Frederick Bearman Research Grant Officer
NEW temporary role: Conference Co-Chairs
Click here to learn more about each of the roles, and if you have any further questions please do not hesitate to contact us.
To apply, please complete our short application form here and tell us why you are interested in joining the Committee.
The deadline is December 31st 2023.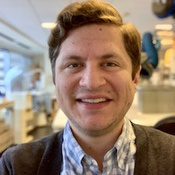 William Bennett
William works at the Smithsonian Institution Archives in Washington DC, caring for records documenting the history of the institution.
Prior to receiving his MA in Conservation Studies from West Dean College (2013), he worked as a general collections technician at the Library of Congress. In his spare time, he can be found reading speculative fiction and biographies, testing out a new recipe, or daydreaming of international travel. William is thrilled to have the opportunity to serve the Book and Paper Group and help facilitate the numerous benefits the group provides to its membership.
Email: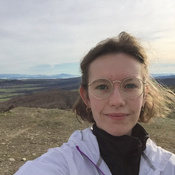 Arantza Dobbels
Arantza is currently a Paper and Photographs Conservator at Tate. She obtained an MA Conservation (Works of Art on Paper) from Camberwell College in June 2019, and spent two years working as a Project Conservator at The National Archives in Kew, London.
Previous to starting her conservation career, she obtained a BASc in Arts and Sciences, with a specialism in Medical Physics, from University College London. Arantza has been part of the committee since 2019, and currently sits as Secretary.
Email: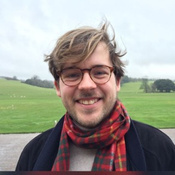 Jurjen Munk
Jurjen is a book & paper conservator at RNA Conservation in Amsterdam since 2021. He obtained a MA Conservation Studies (Books and Library Materials) from West Dean College, UK, and a MSc in History and Philosophy of Science (Utrecht University, the Netherlands).
Jurjen has worked for multiple conservation studios in the private sector since 2017.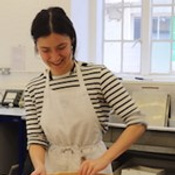 Rachel Collins
Rachel Collins currently works as a Project Conservator with Wiley Digital Archives, and additionally as a freelance paper conservator. She graduated with an MA in Conservation (Art on Paper) from Camberwell College of Arts, London, in 2019. She also has a degree in BA History from University College London.
Prior to her training in conservation, she worked in the visual arts at artist development and funding agencies in marketing and communications roles. She hopes her skills and previous experience can be usefully applied in her contribution to the Committee.
Pascual Ruiz Segura
Pascual Ruiz Segura has been a Book and Paper Conservator at the National Records of Scotland since 2018. He holds a MA in Conservation of Cultural Heritage from the Polytechnic University of Valencia, Spain (UPV). He also has a Bachelor (hons) in Fine Arts, specialising in Conservation from the UPV, and a Bachelors in Music from the Conservatory of Castellon, Spain.
Previously, Pascual also worked as a Paper Conservator at the Kumu Art Museum, Estonia, and had internships at Corning Museum of Glass in New York and the National Library of Ireland.
Pascual is looking forward to actively helping the Icon BPG by organising activities.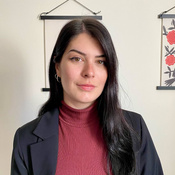 Marina Casagrande
Marina recently started working at The National Archives as the conservator for the Prize Paper Project. She completed in September 2023 her education with an MA in Conservation of Fine Art, specialising in Works on Art on Paper at Northumbria University, UK. Preceding her studies in conservation, she graduated with a Bachelor (Hons) in Fashion Design in Brazil. As Student Liaison Officer, Marina expects to help students and emerging conservators develop their networking using Icon as a platform to create strong connections and be a source of knowledge and assistance to all.
Treasurer - Vacant
IT Officer - Vacant
Social Media Officer - Vacant
SPO - Vacant