Membership to the committee can provide opportunities to connect with fellow professionals, build your profile in the field, and develop new skills. Please get in touch if you are interested in joining! There are usually roles available on an annual basis and positions normally last for three years or we can co-opt positions for projects you are maybe interested in helping with.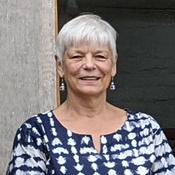 Ksynia Marko ACR
Following a degree in Textiles at Goldsmiths' College, University of London, Ksynia worked in the Textile Conservation Department at the Victoria & Albert Museum. In 1975 She was awarded a Winston Churchill Travelling Scholarship to study tapestry and carpet restoration and conservation techniques carried out in Europe, which influenced her later work.
She went on to run her own highly successful Textile Conservation Studio in London for eleven years, before joining The National Trust in 1991 as Manager of the Textile Conservation Studio based at Blickling Hall, becoming the National Advisor from 1995. In that same year she organised the conference and subsequent publication, 'Textiles in Trust', as part of the Trust's centenary celebrations.
She has been an accredited member (ACR) of the UK Institute of Conservation (ICON) since 1999. In 2016 she was awarded the prestigious Plowden Medal by the Royal Warrant Holders Association, in recognition of her contribution to textile conservation for more than four decades. Her recent focus has been on the care of historic carpets, working in collaboration with a member of the National Carpet Cleaners Association, adapting commercial methodologies for conservation.
Ksynia retired from her post at The National Trust in 2018, and published her book, 'Woven Tapestry – guidelines for conservation' in 2020. She is now a freelance textile conservator and consultant.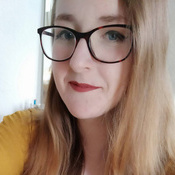 Beth Gillions
Beth discovered conservation during a childhood spent re-enacting and demonstrating historical crafts at heritage sites. After gaining a History BA through King's College London, Beth has just completed the MPhil in Textile Conservation through the University of Glasgow.
She has recently started a new role as conservation officer at the People's History Museum in Manchester.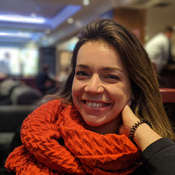 Marina Herriges
Marina is a PhD student at the University of Glasgow. Marina holds an MPhil in textile conservation from the University of Glasgow (2020). She has also an MA in Conservation and Restoration of Cultural Heritage from the Universitat Politècnica de València, Spain (2018), and a BA in Art, Conservation and Restoration from the Universidade Católica Portuguesa, Portugal (2016).
Marina has worked in a range of different heritage and conservation organizations in Brazil, Portugal, Spain and the United Kingdom. She holds a position as regional programme manager at the International Institute for Conservation of Historic and Artistic Works (IIC). Marina currently researches embedding environmental sustainability in conservation education at the Kelvin Centre for Conservation and Cultural Heritage Research at the University of Glasgow, where she has also been a guest lecturer. Marina is an associate editor for Rethinking Conservation through Sustainability for News in Conservation (IIC).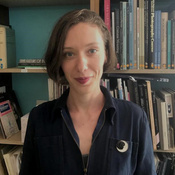 Ania Golebiowska
Ania Golebiowska is a textile conservator based in Brighton. She moved to the UK in 2015 to join Zenzie Tinker Conservation studio after graduating from MA Textile Conservation degree at Academy of Fine Arts in Warsaw.
At the ZTC studio she has been part of large team of textile and paper conservators working for private and institutional clients on a wide range of projects including the Queen's Diamond Jubilee Galleries at Westminster Abbey or 'Inspired by Knole' HLF founded National Trust project at Knole House.
Email: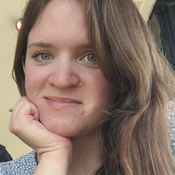 Hannah Sutherland
Hannah gained an MPhil in Textile Conservation from the University of Glasgow in 2016. She completed a Clothworkers/Historic Royal Palaces internship in tapestry conservation, before staying on at Hampton Court Palace in the tapestry and furnishings teams.
In 2018 Hannah was awarded an Andrew W. Mellon Fellowship at the Metropolitan Museum of Art in New York and, on route back to London, participated in a tapestry knowledge exchange project in Brussels. These international experiences brought home the key role which social media plays in opening events and discussions across physical borders and time zones. Hannah worked in a freelance capacity between London and Brighton before taking up her permanent post.
Email: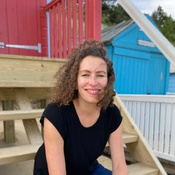 Melinda Hey
Melinda has a background in fine art embroidery and after a varied work life graduated with an MA in Conservation of Cultural Heritage from the University of Lincoln in 2019. She has been working in private practice for 3 years and is part of the small team that cares for the textile collection at Burghley House.
Email: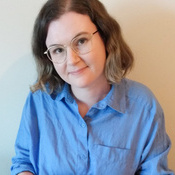 Charlotte Baker (née Cameron)
Charlotte graduated from MPhil Textile Conservation at the University of Glasgow (2019) having studied at undergraduate level BA (Hons) Costume Interpretation at Wimbledon College of Art, University of the Arts London (2010-2013).
She completed a year as an Icon/NHLF Intern at the Bowes Museum in 2020. In March 2021, Charlotte joined the National Army Museum as a Textile Conservator where she currently works.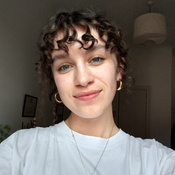 Erinn Dunlea
Erinn completed an MPhil in Textile Conservation at the University of Glasgow in 2022, and holds a BA (Hons) in Fine Art and Visual Culture from the National College of Art and Design in Dublin.
She is currently a graduate intern at Textile Conservation Ltd. in Bristol. She looks forward to engaging with the broad community of conservators interested in textiles, and hopes to build on the programme of engaging events that the committee organises to benefit its members, keeping up the momentum online and in-person and exploring hybrid formats to increase accessibility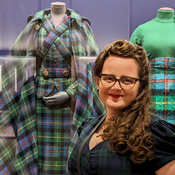 Isabella Rossi
Isabella is a freelance textile conservator based in eastern Scotland. In 2020, she completed her MPhil in Textile Conservation from the University of Glasgow.
She has worked with institutions such as the V&A Dundee, National Museums Scotland, Glasgow School of Art, Museum of Modern Art, the Smithsonian National Museum of American History, and Yale University Art Gallery. She also writes about textile conservation and history for the public and is a regular contributor to magazines such as PieceWork, Spin Off, and PLY. Her research interests are the conservation of costume and hidden modern materials in textiles.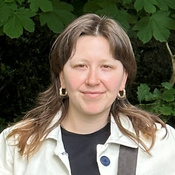 Jessica Hay
Jess graduated from the Glasgow School of Art in 2020 with a BA (Hons) degree in Fine Art. She will begin studying the MPhil Textile Conservation course at the University of Glasgow this September.