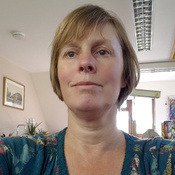 Ros Hodges ACR
Ros is a Ceramics Conservator with 30 years of experience in the independent sector who gained her Icon Accreditation in June 2021. She has previous experience of serving on the CGG Committee and is committed assisting the Group to deliver good value events to its members.
Her conservation practice is based in East Sussex, where she works on Ceramics, Glass, and Related Materials for a wide range of clients including private individuals, collectors, dealers, local Museums, and Heritage Bodies such as The National Trust and the Dean and Chapter, Westminster Abbey. Her special interests include assessing objects and preparing them for travel prior to exhibitions and training house staff in the care of ceramics and damage prevention. Before embarking on a career in conservation she was responsible for organising medical conferences at The Wellcome Foundation.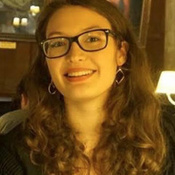 Lily Griffin
Lily is currently a Conservation Assistant at the Natural History Museum.
Lily has previously worked as a Conservator at the National Portrait Gallery, an Assistant Conservator at the Fitzwilliam Museum in Cambridge, and was a member of the Middle Kingdom Theban Project, which carried out conservation fieldwork in Luxor, Egypt.
Lily holds both a MSc in Conservation for Archaeology and Museums and a MA in Principles of Conservation from UCL.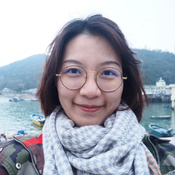 Han Zhou (Rose)
Han is a PhD candidate at the University of Amsterdam. She holds an MA in Conservation Studies from West Dean College (2021) with a specialisation in ceramics and related materials, and a BA in Art History and French from the University of Hong Kong (2019).
Han has working experience at Kirsten Ramsay Ceramics Conservation and Restoration, Shanghai Arts & Design Academy, Sarah Peek Limited, as well as the Preservation and Conservation Division of the University of Hong Kong Libraries.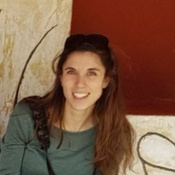 Miriam Orsini
Miriam is an Objects Conservator currently working at the British Museum (Ceramics, Glass and Metals Conservation Section). She has previously worked for Gardens, Libraries and Museums (GLAM), the Ashmolean and the Pitt Rivers Museums in Oxford and the Royal College of Surgeons of England in London.
Miriam holds an MSc and an MA in Conservation from the Institute for Archaeology (UCL), and a BA in Art Conservation and Restoration from the Florence Fine Art Academy L.A.B.A. She has collaborated with ICCROM and non-profit organisations Heritage Without Borders and Cultural Heritage Without Borders delivering conservation training at various museums in Sudan, Kosovo, Lebanon and Kazakhstan. Miriam was co-opted onto the committee in 2019 and has previously covered the role of Publications Editor.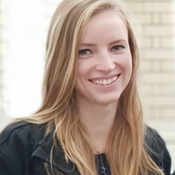 Marisa Kalvins
Marisa is a Senior Conservator (Ceramics and Glass) at the Victoria and Albert Museum.
Previously she has worked for the Science Museum Group, private sector studios including Toronto Art Restoration and PJD Ceramics Ltd, as well as completed projects for institutions including the Glynn Vivian Art Gallery, Swansea Museum and the National Trust. She has also completed a yearlong Icon internship in ceramics conservation at the British Museum. Marisa holds a MSc in Conservation Practice from Cardiff University (2013) and a BScH in Geography and Art History from Queen's University, Canada (2010).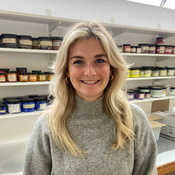 Elizabeth (Bussy) Wells
Elizabeth is currently working as a freelance conservator at Plowden & Smith.
Since completing a BSc in Politics and International Relations from the University of Bath in 2018, Elizabeth worked in Public Policy in London before attending West Dean College in 2021 to study the Graduate Diploma in Conservation in Ceramics. Elizabeth recently completed her MA in Conservation in Ceramics and Related Materials at West Dean College (2022-23). During this time, she worked with TO Conservation and also completed a work placement at the National Museum of Scotland, Edinburg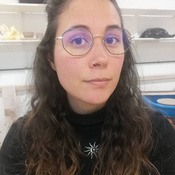 Nicole Sayre
Nikkie is a current MA student at West Dean College studying the conservation of ceramics and related material.
While working on her GD in the same subject, Nikkie led the organisation of an international conference on the intersection of repatriation and conservation, and how colonial pasts continue to shape curation and conservation traditions. She holds a BA in Studio Arts from California State University, Channel Islands, and an Undergraduate Certificate in the Archaeology of the Ancient World from the University of Cambridge. Before turning to conservation, Nikkie worked as a potter and pottery teacher, and brings over 16 years of craft experience to her conservation practice.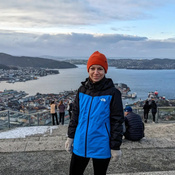 Sian Pirnie
Sian is an Objects Conservator at the Museumssenteret i Hordaland (MUHO), providing conservation services for institutions across Western Norway.
Sian studied Fine Art at Middlesex University before getting her Post Graduate Diploma in Conservation Studies from City & Guilds of London Art School in 2013. After working for private firms in London, she moved to Chicago and joined The Conservation Center, a private practice that served US and global clients. In 2021, she joined MUHO outside of Bergen, Norway, where she continues to expand her conservation experience with a particular interest in glass and ceramics.