Apprenticeships are work based training programmes which combine on the job training, formal learning and paid employment.
The options for apprenticeship training vary across the UK, with different systems operatning in each of the nations. If you are looking to find an apprenticeship opportunity to kickstart your career in conservaion you can find vacancies by visiting the following sites:
Icon does not endorse any particular conservation course. However, we do advise which academic courses teach our Professional Standards in Conservation. Our Professional Standards are grounded on National Occupational Standards and are designed to ensure professional conservators abide by the Code of Conduct and are suitably qualified, skilled and competent for the tasks they undertake.
Training providers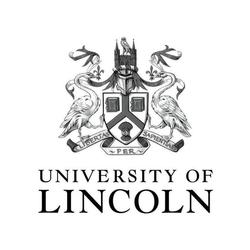 Lincoln is home to the largest centre for Conservation studies in the UK and, with more than 40 years' experience, is a leading authority in the field.
The University offers Conservation programmes at undergraduate and postgraduate level. These courses link the practical skill of preservation with scientific investigation and analysis. There is an emphasis on gaining hands-on experience in purpose-built laboratories using historical material provided by museums and private collections.
The University of Lincoln is the first academic provider in England to offer the new Level 7 Cultural Heritage Conservator apprenticeship, and the course will run alongside their existing programme of undergraduate and postgraduate taught degrees. Successful applicants will gain an MA in Heritage Conservation from the University of Lincoln, and then progress to the end point assessment for the apprenticeship qualification, which will be delivered by Icon.
Courses offered
Level 7 Cultural Heritage Conservator Degree Apprenticeship
Contact
Dr Cathy Daly - [email protected]
Dr Lynda Skipper - [email protected]
This institution has confirmed that they teach the Professional Standards in Conservation.
Updated February 2021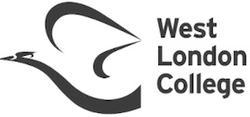 West London College is an award-winning college for business providing education, training and development for over 350 apprentices.
We will help you to recruit an apprentice or upskill your existing employees. The Conservation Technician Level 4 apprenticeship will develop a fully trained and highly engaged Conservation Technician to make a vital contribution to the success of your organisation.
Additionally, the College offers classroom and distance learning from entry to postgraduate level, both full and part-time.
A further and higher education college for 10,000 adults and 16-18 year olds, the College is based across four campuses: Hammersmith and Fulham College, Ealing Green College, Park Royal Construction College, and Southall Community College.
The Cultural Heritage Conservation Technician Level 4 apprenticeship is taught by an accredited conservator, alongside leading professionals in the field and the employing organisation. This apprenticeship programme is based on a unique integration of networking activities, facilities and resources. Off the job learning will be delivered via monthly field trips; contributions from expert colleagues; reciprocal visits between apprentices at their home organisations; and enthusiastic guidance tailored to individual's learning styles and building of portfolios.
Apprenticeship offered
Level 4 Cultural Heritage Conservation Technician (full time, 18 months – 2 years)
Contact
Matthew McMahon 07469 190 668, [email protected]
This institution has confirmed that they teach the Professional Standards in Conservation.
Updated February 2021