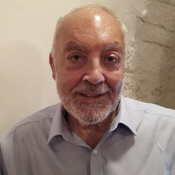 Francis Downing ACR
Francis Downing ACR, Trained as Paintings Conservator in Italy (Bari & Rome). In 1976 he established a Private Studio in the UK.
From 1989 - 1997 he worked as a Forensic Conservator for North Yorkshire and other UK Police forces, as well as 'Interpol', during a long-term investigation into fraudulent paintings, which extended to other European Countries and the United States.
The Studio works for Private Clients, Historic Houses, Churches, National Trust, Museums and Galleries.
He is also an Associate Lecturer on the 'Fine Art Conservation' MA Course at Northumbria University.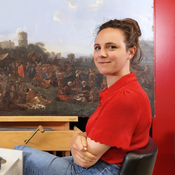 Alexandra Taylor
Alexandra Taylor is a paintings conservator. She is currently a Fellow at Stichting Restauratie Atelier Limburg (SRAL).
Prior to this she has worked internationally, holding positions at Saltmarsh Paintings Conservation in Cambridge and the Phoebus Foundation in Antwerp.
Her interests lie in the treatment of Old Masters and the fundamental aspects of paintings analysis, research, and the valorisation of results. Alexandra received her conjoint BFA(h)/BA at the University of Auckland (NZ) and MA in Cultural Materials Conservation at the University of Melbourne (AUS). She is a 2019 GAF Fellow at the International Specialised Skills Institute in Melbourne (AUS). Her Fellowship investigated current practice in preventing art crimes in conservation with the Association for Research into Crimes Against Art (IT).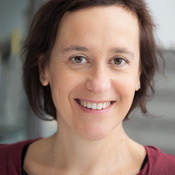 Donatella Banti
Donatella is both a conservator and a scientist. After gaining a PhD in Synthetic Organic Chemistry at King's College London she has worked as a lecturer and researcher for 12 years at Universities in the UK, before re training as an Easel Paintings Conservator at the Courtauld Institute of Art.
Her specialist interest lies in applying scientific methods and research to innovations in practical art conservation, an approach that is especially valuable in the treatment of modern and contemporary Art.
Donatella currently works as a freelancer for paintings conservation studios in London, Tate Scientific Department and is an assistant painting conservator for the Collection Care Department at the Houses of Parliament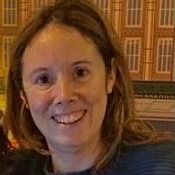 Lizzie Bone
Lizzie completed a BA in Art History followed by an MA in the Conservation of Easel Paintings before undertaking an internship at the Stichting Restauratie Atelier Limberg (SRAL) in Maastricht, Netherlands.
For the past 15 years she has worked as a freelance painting conservator for numerous museums, galleries, auction houses and private collections, both in the UK and abroad, including the V&A (London), The Asiatic Society (Calcutta) and the Orientalist Museum (Doha).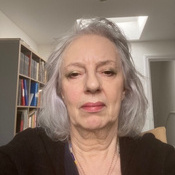 Clare Finn
Clare trained first at Gateshead Technical College's course on the Conservation of Easel Paintings, now run by Northumbria University before then studying in Zurich, Stuttgart and Rome.
She set up and ran the conservation departments at Coventry Museums. Coming to London, she set up her own conservation business and was a technical conservation consultant to Sotheby's Impressionist department for 30 years.
Her doctorate is from the Royal College of Art, and it is on Picasso's Decorative Metalwork. She has undertaken post-graduate research into Picasso's bronze casting during WWII and is a member of the Picasso Bronze Project along with staff at the Musée National Picasso, Paris and the Art Institute of Chicago.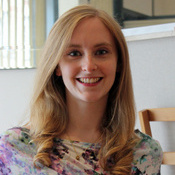 Adele Wright
Adele graduated with a Postgraduate Diploma in Easel painting in 2013 from the Hamilton Kerr Institute, University of Cambridge. She then completed internship at the National Gallery of Art, Washington D. C., before moving to London and working in various private studios as a Freelance Paintings Conservator.
From 2015-2017 Adele was the Painting Conservation Fellow at Tate Modern, she then worked as a conservator at the National Maritime Museum and the British museum before returning to the Hamilton Kerr Institute as a Paintings Conservator in 2018. She began a part-time PhD in the Faculty of History at the University of Cambridge in 2019 researching painted material culture from Vanuatu.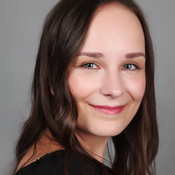 Rebekka Katajisto
Rebekka Katajisto is a second-year postgraduate diploma student at the Hamilton Kerr Institute. Her background is in art history, with an especial interest in Medieval paintings, altarpieces, and woodwork.

She graduated from the University of Warwick with an undergraduate degree in History of Art in 2019, and subsequently completed a master's degree in Principles of Conservation at the University College London in 2020.
Rhiannon Clarricoates
Rhiannon studied conservation and restoration for her bachelor's degree, before specialising in the conservation of paintings, undertaking an MA in the conservation of fine art at the University of Northumbria.
She then worked as senior paintings conservator in the private sector for 14 years, before becoming a Senior Research Fellow in History & Heritage at the University of Lincoln in 2018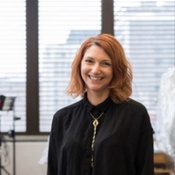 Jane McCree
Jane McCree is a paintings conservator and joined the Tate Conservation Department as Head of Paintings & Frames Conservation in 2016.
She initially studied History of Art & Architecture (BA – UEA) and Art Museum Studies (MA – Courtauld Institute of Art), later obtaining a PGDip in the Conservation of Easel Paintings from the Courtauld Institute of Art. She has held a research placement at MoMA, NYC and internships at the Hamilton Kerr Institute, University of Cambridge and Victoria & Albert Museum.
Prior to joining Tate, she was Head of Conservation at the Hugh Lane Gallery, Dublin and lead conservator on major conservation projects for a wide range of national institutions. She has also worked internationally for museums and in private practice conserving a wide range of paintings with diverse issues. She has undertaken structural treatments on large scale paintings and specialises in the conservation of modern and contemporary paintings.
At Tate she leads a large team of paintings and frames conservators to deliver Tate's programme of exhibitions & displays, loans, acquisitions, across six sites. She has developed conservation strategy for collection care, champions practice-based research for the department and is a strong advocate for access and engagement with conservation research at Tate and beyond. She has supported a wide range of research projects including multiple treatment based and technical art history research projects, the Getty-Greenwich Lining Canvas Project and NanoRestart. She is currently leading on a research project with a focus on Conserving Contemporary Canvas.