We're a charity and we need you
Heritage and material culture is relevant to all of us – whether you're visiting an exhibition at an art gallery, turning the pages of an old family photo album or wondering what to do about the historic wallpaper you've just discovered in your new house.
Your support is essential if we are to ensure the survival of our material culture, and to raise the profile of the highly specialist skills and professional standards of the UK's conservators.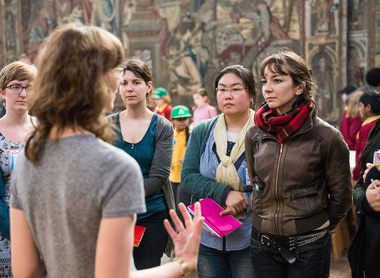 Icon Membership: Join the cause and tap into the energy of conservation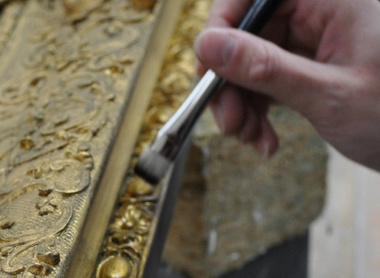 Help us raise awareness of the cultural, social and economic value of caring for our heritage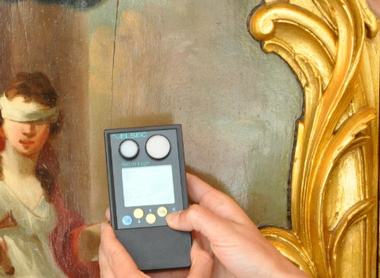 Help us to champion cultural heritage and secure the future of the conservation profession by leaving a gift to Icon in your will
OUR FUNDERS
The redevelopment of the Conservation Register has been generously funded by The Pilgrim Trust and the Anna Plowden Trust.
OUR SUPPORTERS
The Conservation Register provides a reliable way for members of the public and other clients to easily identify and contact an accredited professional to help them care for the objects they cherish. This helps to ensure that cultural heritage in private ownership is conserved to appropriate standards so that the objects and collections can be enjoyed by future generations. Maintaining the Conservation Register ensures that Icon can fulfil its vision for cultural heritage to be valued and accessible and for its future to be enhanced and safeguarded by excellence in conservation.
The following organisations support the principle of the Conservation Register and have offered their endorsement because they share Icon's commitment to professional accreditation and high standards of conservation.
English Heritage
Historic Houses
Landmark Trust
National Trust
SPAB
Icon also has very good relationships with the grant-making trusts that value professional accreditation highly. The Pilgrim Trust is a key supporter, which is why they provided funding for the redevelopment of the Conservation Register.
Several other organisations, including AIM, the Idlewild Trust, the National Manuscripts Conservation Trust and Art Fund, also stipulate that conservators working on funded projects should hold ACR status.
Whilst other funders, such as the National Lottery Heritage Fund, do not require conservators to be accredited, we do know that making a commitment to commissioning ACRs helps to strengthen an applicant's bid because it helps demonstrate that risks to cultural heritage are being reduced.