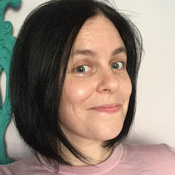 Gwen Thomas
Gwen is a collections care conservator. She trained at Cardiff University before working for the National Trust and the Science Museum Group in England. She is now the conservator for City of Edinburgh Council's museum service, and has particular interest in preventive care of modern materials, emergency planning and hazard management.
Gwen joined the Icon Scotland Group as Secretary in 2018 before becoming Chair in 2020.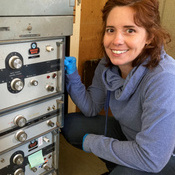 Hana Bristow
Hana is a self-employed objects conservator and collections care consultant based in Orkney. She holds an MA in Conservation of Archaeological & Museum Objects from Durham University, an MA in Material & Visual Culture (UCL) and a BA in Archaeology, Anthropology & Art History (UEA). She has previously worked at University of Cambridge Museums, Science Museum Group, The National Museum of the Royal Navy, and the National Trust as part of the salvage team following the devastating fire at Clandon Park.
Hana moved to Orkney in 2022 and enjoys working with a wide range of collections. She values her role within the Icon Scotland Group as a means to engage with conservation news and events across Scotland.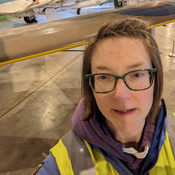 Katie Haworth
Katie graduated from Durham University with an MA in Conservation of Historic Objects in 2004. She moved to her current role as Preventive Conservator at the National Museums of Scotland in 2006, where she works as part of the team that looks after the diverse collections held by NMS.
Katie loves being involved in the Scottish conservation community.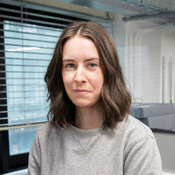 Gemma Mathieson
Gemma is a book and paper conservator and holds a degree in Works of Art on Paper from Northumbria University (2016). Having previously spent time in both the private and public sector, she now splits her time working between the National Library of Scotland and freelancing at the Scottish Conservation Studio at Hopetoun House.
Gemma joined the committee in 2019 and holds the shared role of Digital Content Officer. We can be contacted at [email protected] or visit us on Twitter @icon_scotland. Facebook @ICON Scotland Group or Instagram @iconscotland. We look forward to hearing from you.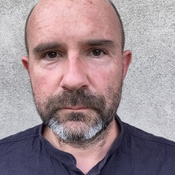 Rob Thomson ACR
Rob is a self-employed preventive conservator based near Edinburgh and working across the UK for heritage organisations large and small. He studied conservation at Bournemouth University and University College London and has worked in the private and public sectors.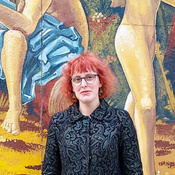 Anna Zwagerman ACR
Anna is the Conservation Officer for Culture Perth & Kinross since 2019, and is currently working on the new Perth Museum, due to open Spring 2024.
Anna has a professional doctorate in Conservation and Restoration of Cultural Heritage, specialising in Historic Interiors, from the University of Amsterdam. She has since held various roles within the National Trust for Scotland, from Icon intern to Regional Conservator, as well as working as a freelance conservator. Anna manages the blog for ISG.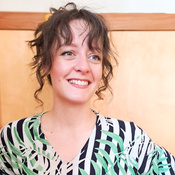 Jade Hill
Jade graduated from Northumbria University with an MA in Conservation of Fine Art, specialising in Easel Painting, having previously gained a BA in Painting at Edinburgh College of Art. After working on a variety of studio-based and on-site conservation projects over the past 12 months, she is looking forward to taking up a conservation technician position in Scotland this summer.
Jade decided to volunteer her time to Icon Scotland after organising and chairing the Gerry Hedley Symposium 2022, which made her want to continue to help planning exciting events for anyone interested in art conservation and cultural heritage. Feel free to add Jade on LinkedIn or send her an email at [email protected] with any suggestions!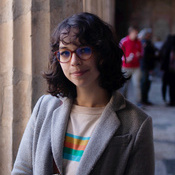 Elina Rodriguez Millan
Elina works as a Stone Conservator for Historic Environment Scotland, as part of a team that deals with the conservation of carved stone across 328 sites. She holds an MA in Principles of Conservation (UCL), an MSc in Conservation of Architectural Heritage (Higher Technical School of Architecture of Madrid), and a BA in History.
Elina has worked as an archaeologist and conservator for various archaeological projects. In 2016 she moved to Scotland and since then she has been dedicated to the conservation of stone monuments, both in the private and public sectors.
Elina has been organising events as part of the Icon Scotland Committee since 2021.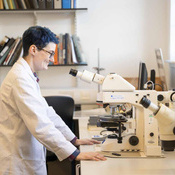 Bryn Kelley
Bryn Kelley is an MPhil Textile Conservation student at the University of Glasgow. He studied history and chemistry in undergraduate, and is passionate about the material science of conservation, especially modern materials. As part of his MPhil he is investigating the impact of selected solvents on nylon fibres.
Isobel Griffin ACR – Vice-Chair and Publications
Elanor King – Treasurer
Mary Garner – Vice Treasurer
Gemma Mathieson and Kirstin Ingram – Social Media
Clara Molina Sanchez – Events Team