The Care of Collections Group (CCG) put a great deal of effort into creating useful and pragmatic advice for the conservation and preservation community and the public to use during the numerous COVID-related venue openings and closings. The lessons were delivered live, recorded, and shared via social media.
We focused on collaboration and connectivity since April 2020, as the CCG overlaps with many of the Icon groups and networks as well as our heritage colleagues such as Society for the Protection of Ancient Buildings (SPAB) and the Association of Independent Museums (AIM).
We developed multiple events and pieces of content that delivered our collaboration and outreach goals and supported our wider collection community through COVID:
Caring for collections instructional video covering glass, textiles, and architecture advice to support National Maintenance Week with SPAB (40 minutes, 300 YouTube views, 3044 Twitter impressions)
panel discussion on the impact of COVID on Emergency Planning, featuring 5 panelists, approximately 70 attendees, and the recording has been viewed on YouTube 150 times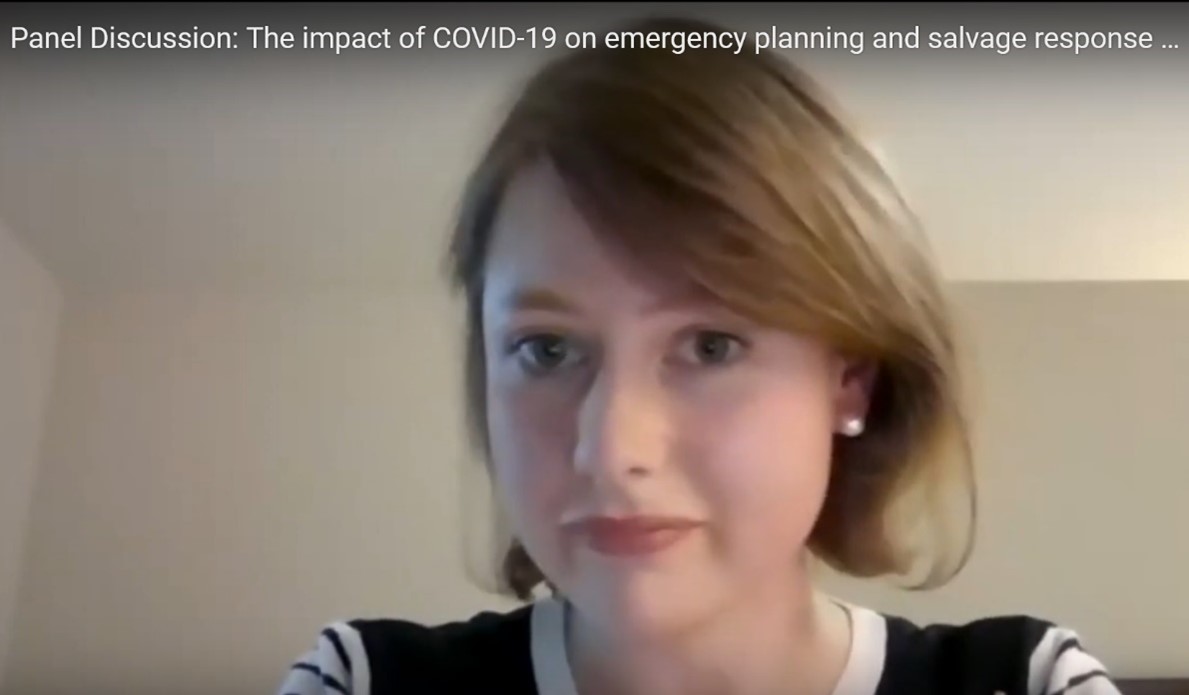 COVID Collection Care talk with AIM25 led by Karen Bradford (British Library) and Meagen Smith, (The London Library), with 30 attendees
Waking Up Collections: A Post-Lockdown Guide
COVID Collection Care AGM and Conference Day, which included 35 speakers, 130 attendees. Content available over YouTube has been collectively viewed over 400 times.
COVID opening up guidance
In addition to pragmatic advice, CCG also hosted a multi-part training course on influencing led by Professor Jane Henderson, focusing on techniques that conservators can use to communicate and shape the agenda for implementing the advice given in the COVID-related material and wider issues. The course, attended by 20 participants, was oversubscribed with a waitlist of 42. We intend to run it again.
CCG learned that partnering with organisations to sponsor and host our events is an effective way to communicate collection critical guidance to the conservation community but more importantly to the wider heritage community.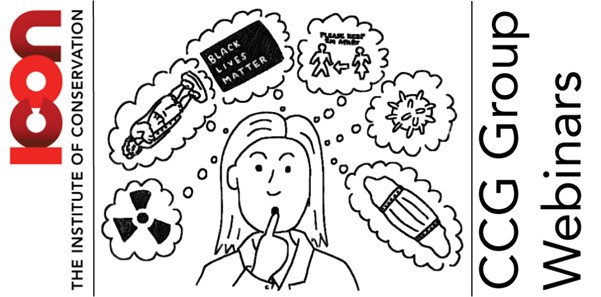 Karen and Meagen delivered a highly informative session to our members – sharing their experiences and providing useful advice on balancing access to collections and maintaining a COVID secure environment for staff and service users. Feedback from all attendees was overwhelmingly positive.
Lorna Cahill Bannister, AIM25 committee
We will continue to grow our relationships with relevant conservation groups like Icon Modern Materials, but also identify additional heritage networks to build mutually beneficial relationships to reach wider audiences and raise the profile of collection care professionals.