There is a strong opportunity for Icon to broaden access to its system of professional accreditation to individuals working in built heritage and craft-based roles. Indeed, it is clear that there is a significant overlap in the skillset of conservation and built heritage and craft-based practitioners, with many individuals working across both parts of the sector. By embracing a wider definition of conservation, and encouraging higher uptake of professional accreditation from a range of conservation backgrounds, Icon will be able to be more effective in advocating for the profession as a whole, and so highlighting the vital cultural and economic impact of the profession.
To explore key themes to identify how Icon could extend its influence across the conservation profession, stakeholders from across the conservation sector were brought together on 25th May 2021 to explore the relevance of Icon Accreditation to the craft and built heritage sector and to identify the steps that need to be taken in order to make the process more accessible.
Icon Accreditation demonstrates to clients, employers, and peers that an individual has an in-depth knowledge of conservation, a high degree of competence, sound judgement and a deep understanding of the principles which underpin their practice. The system is based on Icon's Professional Standards and Judgement & Ethics criteria and is suitable for all conservation professionals.
Since its introduction in 1999 nearly 1,100 professional conservators have become Accredited members of Icon. Icon Accreditation is open to all professional conservators regardless of their specialist area of conservation practice. In fact, there is already a strong representation of professionals working across architectural conservation roles, however it is believed that this could be expanded further.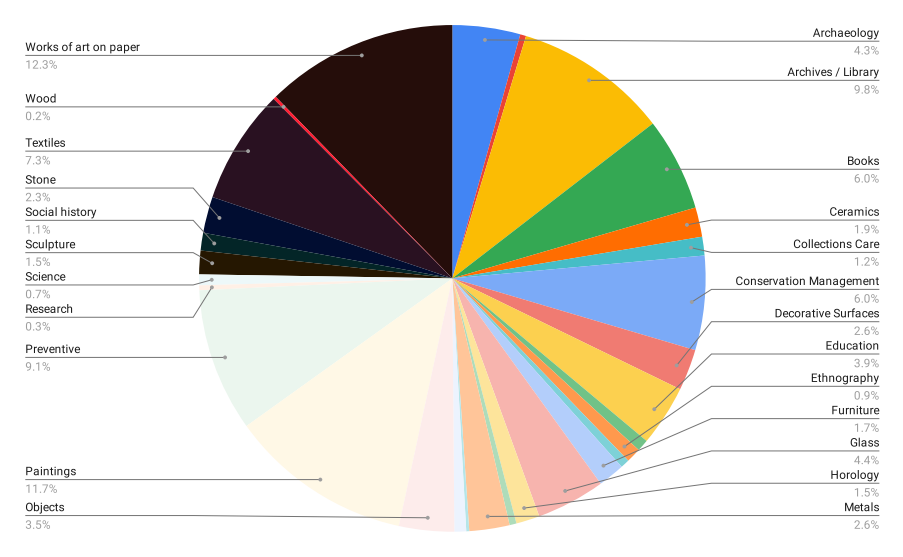 It is recognised that there is demand for accreditation to support heritage craft and built heritage professionals and Icon is well placed to support those members in securing professional recognition. However, at the same time it is understood that there is a lack of understanding of Accreditation among many professionals for whom Icon Accreditation would be suitable for.
You can read the full report about Icon Accreditation for built heritage and craft-based practitioners below: