Icon19 Conference (Belfast)
New Perspectives: Contemporary Conservation Thinking and Practice
The conference was a celebration of contemporary research and practice, and debated new developments in the profession, with a focus on innovation and fresh insights.
The importance and value of collaboration and engagement were covered by many of the speakers, and the panel group sessions on themes like leadership, sustainability and emerging professionals, often crossed traditional material groups.
Aspects of the nature of the profession today were covered in a paper by Leanne Tonkin (Chair of the conference Programme Committee) and a joint paper by Arianne Panton and Rebecca Plumbe.
The development of experience, skills and management were covered in papers from Dr Eleanor Schofield ACR (Mary Rose Trust), Bronwyn Ormsby ACR (Tate), Sandra Smith ACR (British Museum), Nicola Grahamslaw (SS Great Britain) and Richard Mulholland (University of Northumbria).
The inter-relationship between public benefit, user experience and conservation ethics was explored by Siobhan Stevenson, and the present and the future formed the core of the closing keynote address on climate change given by Dr Meredith Wiggins (Senior Environmental Analyst at Historic England).
You can download the full Conference Programme below:

Icon19 Conference Programme.pdf
You can also refer to issue no. 84 of Icon News (October 2019), which was a special conference edition covering reviews, feedback, and thoughts from the Chief Executive and participants.
Icon16 (Birmingham)
Turn and Face the Change: Conservation in the 21st Century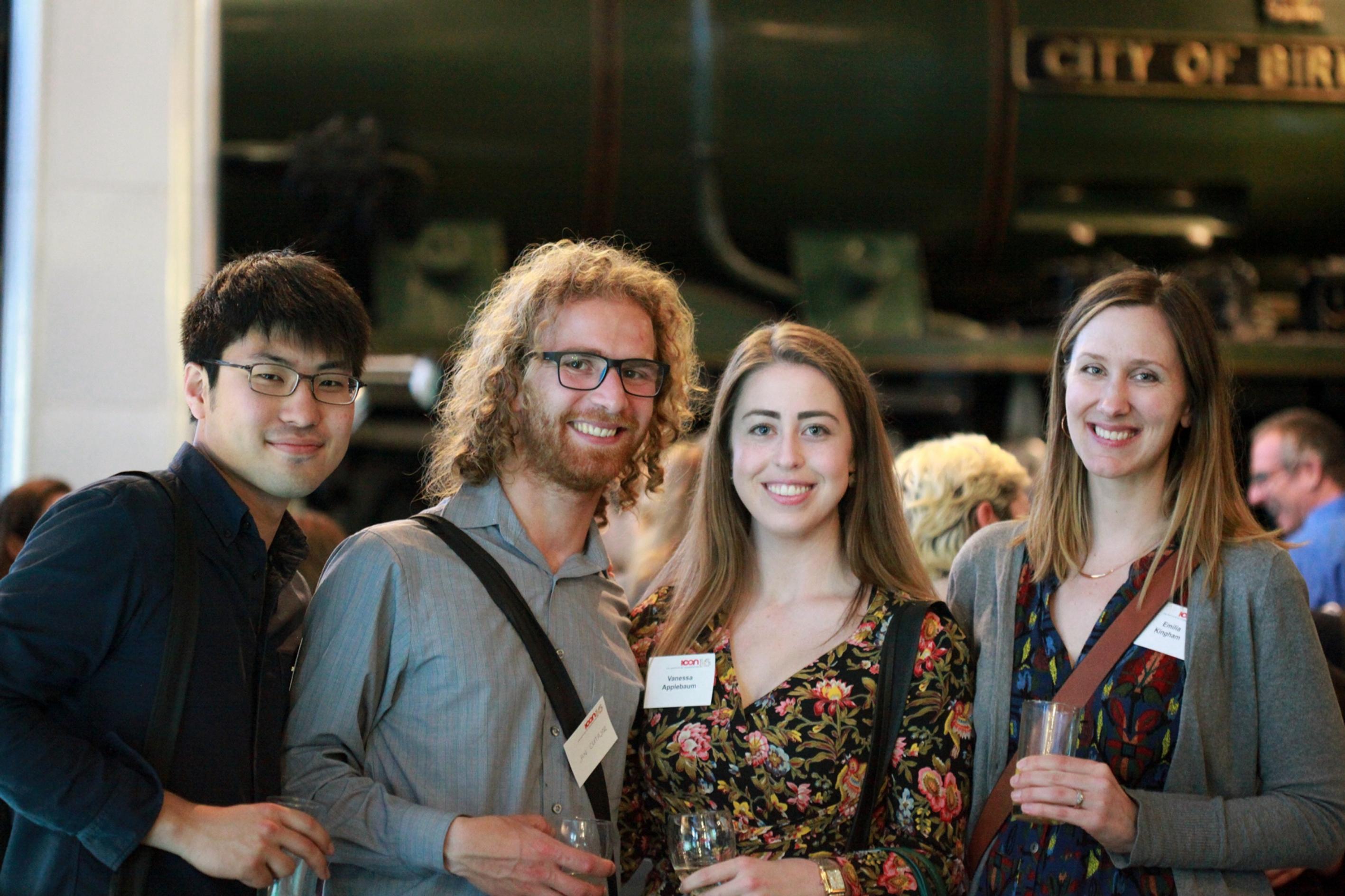 The third triennial conference took place from 15-17th June 2016 in Conference Aston, Birmingham.
The conference discussed challenges facing conservation and explored the ways in which the heritage sector is adapting to current and future trends.
This high-profile event was the UK's only conference that engaged with the full spectrum of cultural heritage conservation for the following three years. Icon16 brought together attendees from across the industry to examine how conservation is placed in the 21st century in a series of plenary and specialist group sessions.The conference delivered a programme of speakers offering a wealth of presentations that questioned accepted practices, explored how science and technology can contribute to our knowledge and provided insights into developing practice, showcasing the very latest in international professional practice and approach.
The conference programme is available to download below for reference.

Icon16 Conference Programme
Icon PF13 (Glasgow)
Positive Futures in an Uncertain World
Icon's second conference took place at the University of Glasgow in April 2013.
For more details about speakers, chairs, authors, sponsors please visit the PF13 website.