Elizabeth Bussy Wells joined the Icon Ceramics and Glass Group Committee in September 2022, and the people she has met and breadth of projects she has worked on has been incredible.
Joining the committee as a student rep gave her the opportunity to meet amazing people and learn more about specific conservation projects as well as the wider profession; so much so that she decided to continue on in a social media and events role next year.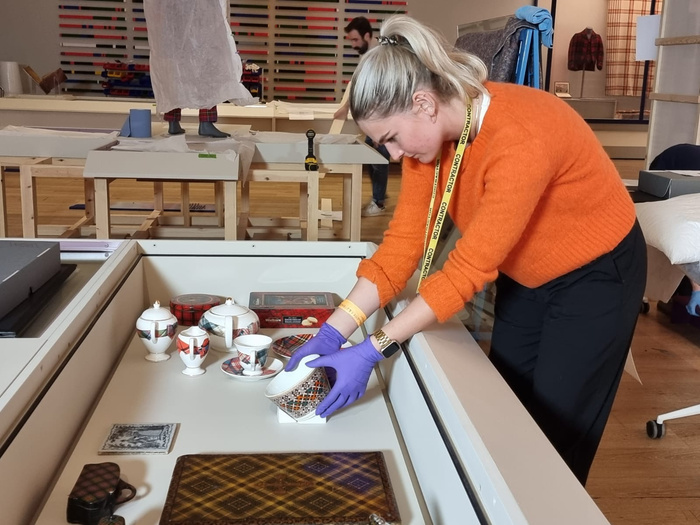 How did you start your conservation career? What brought you to this stage of your journey?
I just completed two years study in Conservation of Ceramics and Glass at West Dean College (Graduate Diploma and Masters) and have work experience of private and museum conservation. Prior to conservation I worked in public policy, in both think-tanks and in Parliament.
What made you volunteer for an Icon Group? Why did you think it was important to get involved?
I knew of the Icon Ceramics and Glass group when I started on the graduate diploma in 2021 and was made aware of the position of Student Rep by a few other conservators I had worked with just before the start of the MA year. I thought it would be the perfect opportunity to build on my passion for the profession, share knowledge with like-minded conservators, and get stuck in with some of the cool projects that happen throughout the year – including the Nigel Williams prize, student presentations, and AGMs.
I took the position of student rep at the AGM last year, held at Knole Park. The day was filled with really interesting presentations on a range of conservation projects, a tour of the studios, and gave me the chance to meet the committee in person, which was lovely.
Immediately, I knew being part of the group would be a really exciting opportunity for someone like me, that's new in their conservation career with a genuine interest in learning as much as possible about the world of conservation.
That's amazing! What does your role on the Ceramics and Glass Group committee involve?
My role within the group consists of liaising with student representatives for specific universities and colleges, assisting with events, and running the group's social media pages. I have enjoyed the year so much that I am remaining on the committee next year to continue running socials and help with our schedule of events. I have also been lucky enough to meet fellow student conservators through this role.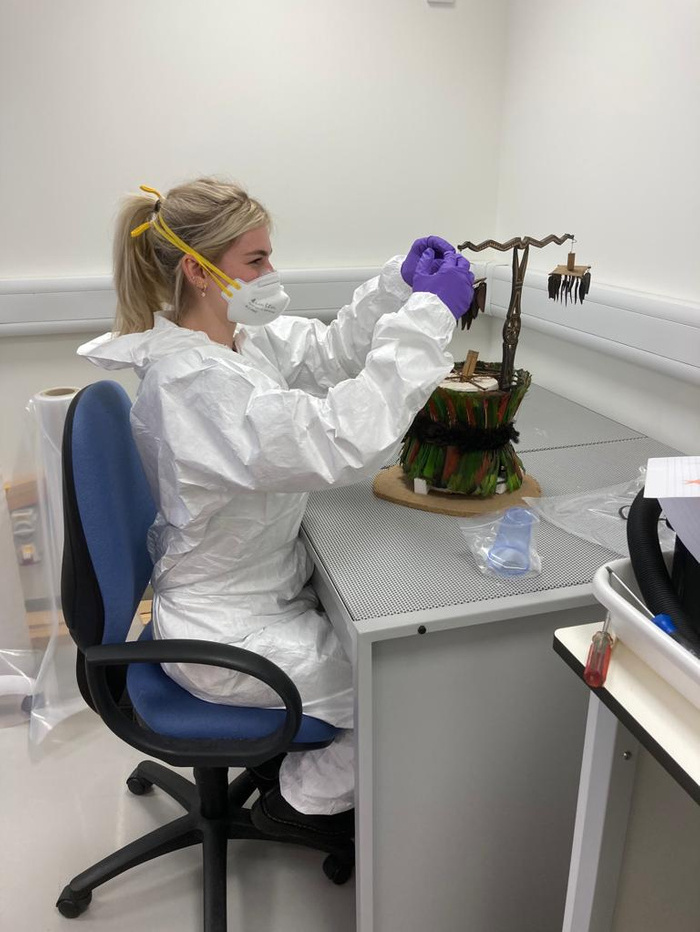 And what are the key highlights of being on an Icon Group Committee? What have you learnt or gained from your role?
As a student and emerging professional, the opportunities that being student rep offered have been invaluable. I have had the opportunity to get to know a huge range of working conservators from a range of private practice and national institutions, within both the committee and at wider events. I am involved in discussions about events, and social media ideas, which has given me confidence in my abilities within the profession, and I have just genuinely enjoyed being part of a group that shares an interest.
I believe working on a committee offers opportunities for career development, networking and knowledge sharing that are invaluable to anyone pursuing a career in conservation, and I cannot recommend pursuing a committee role enough.
We had two popular events earlier in the year for students and emerging professionals – an online event series of presentations by students of some of their projects. It allowed students to show their incredible conservation work and opened up the conversations about new approaches and ideas.
I think the work of the Ceramics and Glass Group in giving students that opportunity is to be admired, and I'm sure will continue to build. Any role within an Icon Committee is a great opportunity, I have thoroughly enjoyed taking on the social media accounts, and engaging with people about our work!