Icon has registered to be the End Point Assessment organisation for the newly developed Cultural Heritage Conservation Technician and Conservator apprenticeship standards. This is a natural role for Icon as the professional body for the conservation profession in the UK, and is crucial in helping us to maintain the high levels of professional practice expected from conservation professionals. We are delighted that the University of Lincoln are now set up to recruit for the Level 7 Cultural Heritage Conservator standard and deliver the training.
Emma Callaghan recently joined the National Museum of the Royal Navy through this programme. Icon trustee Diana Davis​ ACR is the Head of Conservation at the NMRN, and the museum has plans to broaden their involvement in apprenticeships in this area.
In this article, Emma shares her experiences to give you some insight of just what it takes to train as a conservator.
---
In October 2021, I enrolled at the University of Lincoln (UoL) in their pioneering Cultural Heritage Conservator Apprenticeship, which has been developed along with the Institute of Conservation (Icon) to offer a new, practical pathway into the conservation profession. As an apprentice, I take part in lectures and practical sessions with degree students at UoL, while also working at The National Museum of the Royal Navy Hartlepool (NMRNH) as a Conservation Technician. This allows me to apply my new learning and see its real impact on my own professional development. Ultimately, the apprenticeship will qualify me as a conservator, somebody trained in the care of cultural heritage – conservators can go on to work in museums, as freelancers, or in other heritage institutions, such as the conservation of historic buildings.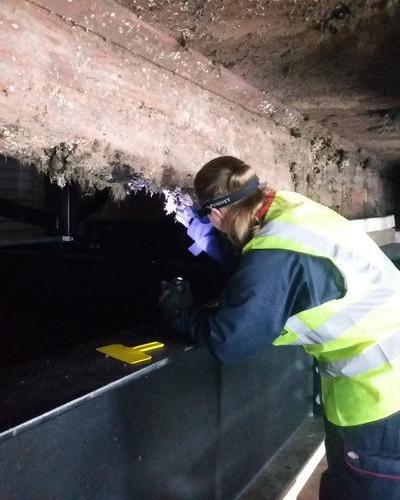 My interest in the conservation of cultural heritage began when I joined NMRNH as a Shipkeeper on HMS Trincomalee, a 19th-century frigate which is the centrepiece of the museum. As a Shipkeeper, and then Conservation Technician, I learned the fundamentals of conservation as applied to large working objects, and to the collection associated with the ship. Taking on the apprenticeship was the perfect opportunity to broaden my knowledge into other aspects of cultural heritage I had not previously come across.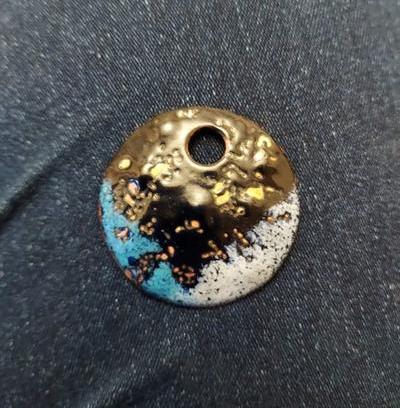 The University of Lincoln hold a Masterclass Week each year, which gives students the opportunity to try various forms of craft relating to objects which they might encounter during their studies in conservation. As part of this, I took part in a copper enamelling workshop; a technique which I had very little knowledge about but was familiar with the resulting surface finish on an object. The method involved shaping and filing a circular copper piece, followed by choosing powdered pigments to lay on the surface and fire. Unfortunately, this didn't always go to plan and the colours did not turn out as expected – trial and error meant I had one piece to walk away with as a result! The week also included a number of presentations, and I was pleased to give a presentation on the conservation of historic vessels to other students.
I have also been given the opportunity to see the conservators at Lincoln Conservation at work, analysing paint samples from HMS Trincomalee and RML 497, two historic ships at Hartlepool. This was an invaluable experience which allowed me to see what a qualified conservator outside of a museum might be employed to do, and how analytic techniques are used to inform conservation decision making.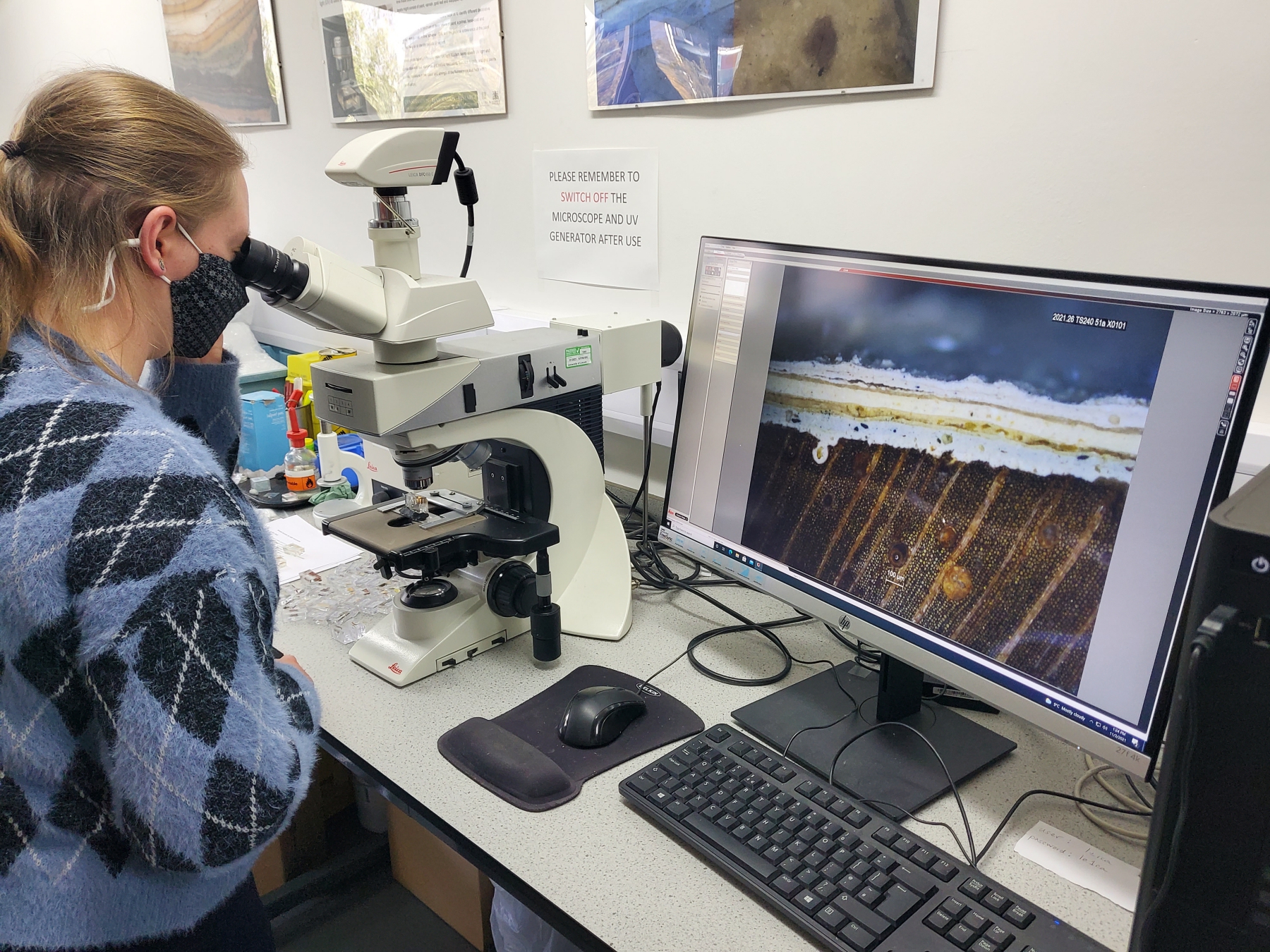 As my time as an apprentice progresses, I am looking forward to working alongside conservators and other members of the conservation team at NMRN to care for the collection. This support will be essential, particularly as conservation can often incorporate a wealth of different disciplines, such as archaeology, engineering, and more traditional craft skillsets. This is a concept which could be difficult to fully understand without having first-hand involvement, and the Cultural Heritage Conservator Apprenticeship guarantees that experience.