Celebrating Conservators on International Museums Day
Conservation helps us understand ourselves and the world around us, which in turn helps us make better decisions about our future as we learn valuable lessons from our past. Conservators protect and care for the things that matter most - everything from national treasures to family heirlooms and personal collectables; not to mention household items like books, furniture, and childhood toys.
During the Coronavirus lockdown, conservators have been working behind closed doors to ensure that objects and collections have remained safe and secure. To celebrate yesterday's reopening of museums, archives and galleries, we would like to share and pay tribute to the hard work done by the skilled and dedicated conservators who played their part in making this possible.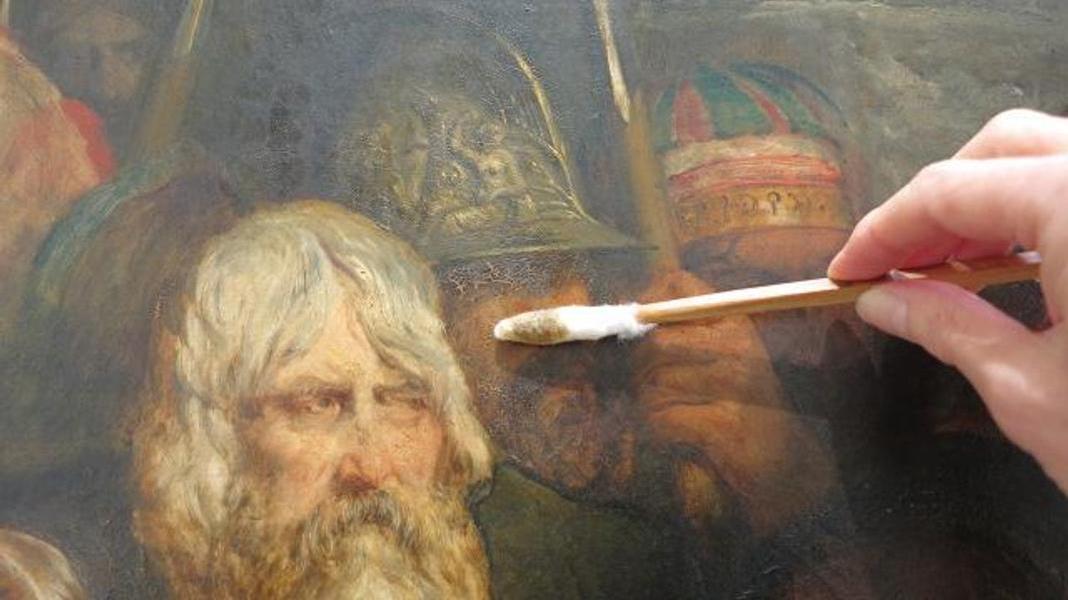 Lesley Stevenson ACR at the National Galleries of Scotland
Lesley Stevenson ACR, senior paintings conservator at the National Galleries of Scotland, has been working on a major conservation project in an empty gallery space in the Royal Scottish Academy (RSA). She focused on just one painting, Christ Teacheth Humility by Robert Scott Lauder, which is one of the first and largest works acquired by the National Galleries of Scotland. The project will allow the painting to be seen in public again, and will shed light on how the painting was made.
Icon member Emily Austin at the Museum of London
Icon member Emily Austin spent more than 100 hours carefully conserving Russian dancer Anna Pavlova's ballet dress at the Museum of London. The dress was first worn by Anna Pavlova in 1907 as she performed the solo piece 'The Dying Swan'. The highlights of the restoration project feature in a video series produced by the Museum of London – you can watch the first two episodes here.
Scientists at the Natural History Museum
While the doors of the Natural History Museum have been closed to the public, scientists have been re-examining and digitising its archives, which include 100-year-old insects on pins and rare minerals that have been sitting in display cases for hundreds of years.
Conservators at the Bowes Museum
Conservators Cecilia Oliver and Fred Stubs prepared the Bowes Museum for its opening: from cleaning some of the museum's Canaletto paintings and quilt collection, to its 19th century chandelier.
National Trust for Scotland project conservator Lyndsay Mackinnon has been working behind the scenes of the new Angus Folk Museum, due to open in mid-June. Checking over 5,000 objects in the warehouse, she makes sure they are suitable for display, and organises their movement and installations.
The Conservation Team at Apsley House
Ahead of the reopening of Apsley House, English Heritage staff cleaned and restored a death mask of Napoleon Bonaparte to mark the 200th anniversary of the French emperor's death.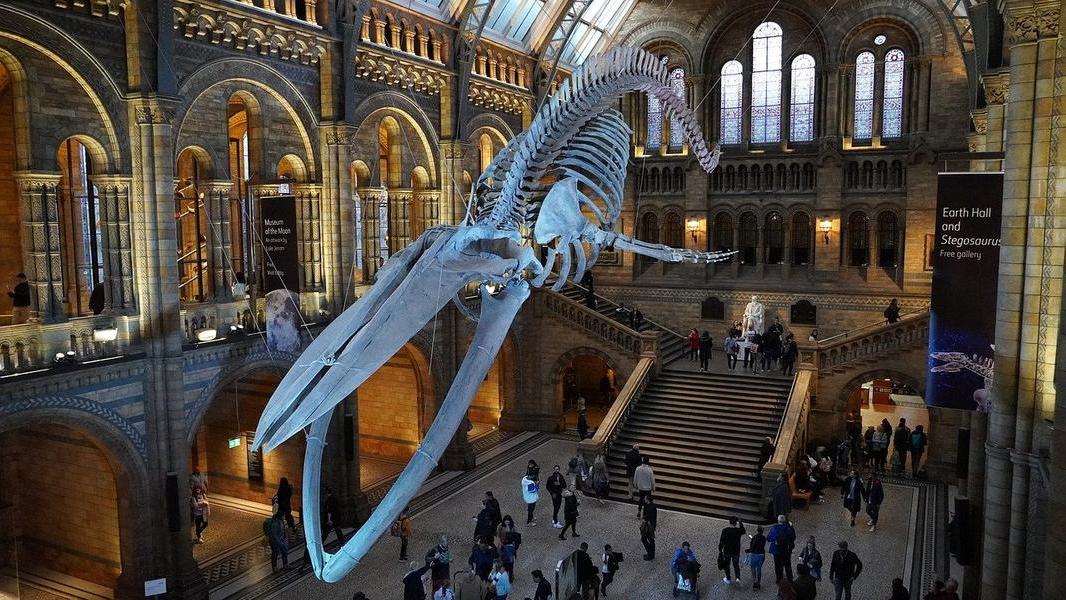 Collections don't look after themselves.
Without the vigilant efforts of conservators, our precious cultural heritage is at risk from a variety of threats - in fact no fewer than 10 primary agents of deterioration - including water, humidity, pests, light and pollution. Time and effort spent on routine care and housekeeping, and on dealing with issues as they arise is inevitably cheaper and more cost effective than neglecting such duties, and having to put right much more extensive and expensive damage later. The saying "a stitch in time saves nine" has never felt quite as relevant as it does today.
Conservators keep collections safe for the benefit and enjoyment of local people and visitors by maintaining a safe and appropriate environment for collections, monitoring their condition regularly, and undertaking appropriate conservation treatments when needed. Icon believes that conservation and collections care skills are more important now than ever and will be fundamental to ensuring that museums, galleries and historic sites can delight and engage the public to their fullest potential as we emerge once again from lockdown.
As we start to explore our museums again, we celebrate the crucial role played by conservators and heritage scientists on International Museum Day.