Icon's first Board of Trustees was elected at Icon's inaugural Annual General Meeting on 6 December 2005.
The event was held at Birmingham Museum and Art Gallery, a Victorian municipal building housing a treasure trove of art and artefacts. It was a fitting setting for the AGM, ushering in a new Chair and new Board of Trustees and providing opportunities to discuss developments, learn more about digital imaging, meet old friends and make new ones.
In celebration of the 15th Anniversary of the first elected Icon Board of Trustees, we have gone back into the Icon News archives to print an extract describing the landmark event.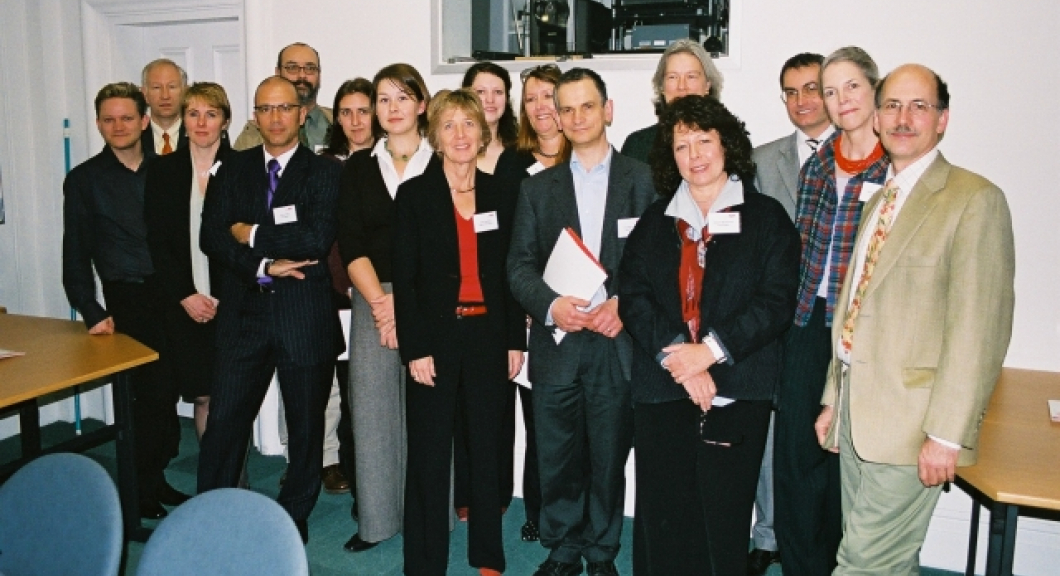 We also asked our first Trustees to share their experiences of the time and what they've been up to since. From fascinating careers across institutions and private practice to cold water swimming and building a harpsichord - you can read all their stories in the article below.
Previous trustee Simon Cane ACR is now Executive Director of UCL Culture with oversight of four museums, as well as Collections Management and Public Engagements and Programmes teams. He said:
I recollect the optimism of that first group of trustees, the majority of us had been actively advocating to unify the profession under the banner of Icon. It was long and challenging journey but with some excellent leadership and guidance and sheer determination we got there.

I still view Icon as one of, if not the most successful and impactful professional conservation membership organisations in the world. We are a small profession but our organisation and representation are better than many larger, richer organisations.
Icon is grateful for the contribution of all past and present Trustees who have drawn on their wide and varied experiences to help set our strategic direction and priorities.