Jump to our Strategic Priorities for 2021-22
A message from Siobhan Stevenson ACR
Chair of the Board of Trustees (2015-2019)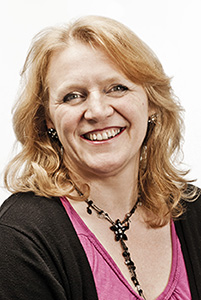 The Institute of Conservation is more than an organisation that brings together all those interested in conservation. It is a movement of members who together deliver huge benefits to our cultural heritage and collections of all kinds, working on a daily basis in the care and conservation of much that is precious to us. With the insight, experience and professionalism of Icon members, our cultural heritage is in safe hands.
Our strategy sets out aims and objectives which will inform Icon's work across the next five years. It sets a strong direction that will help us to focus on our key areas of activity but also that may enable us to respond to the challenges and changes that the next few years may bring.
The Institute of Conservation, its members and supporters, in creating this strategy, want to reach out to all those who are interested in and appreciate that our past can make a vital contribution to our future.
Icon's vision is for cultural heritage to be valued and accessible and for its future to be enhanced and safeguarded by excellence in conservation.
On 24 June 2020 Icon's Board of Trustees took the decision to extend the Strategy to 2022 to take account of the impact of the Coronavirus pandemic.
In July 2019, Icon's Board of Trustees agreed an International Addendum to the Strategy. The Addendum recognises that Icon has a significant role to play at a global level and outlines how Icon will embed international engagement within the Strategy's existing strategic priorities.
In September 2020, Icon's Board of Trustees agreed an Environmental Statement outlining Icon's commitment to promoting the positive role that conservation can play in inspiring and informing climate action. The Statement describes Icon's work to reduce its organisational carbon footprint and support members to embed environmental sustainability in their professional activities.
Strategic Priorities 2021-2022
In March 2021, Icon's Board of Trustees agreed the following strategic priorities for the coming year:
Advocacy – promoting the value of conservation; and championing the care of collections
Excellence – increasing the visibility, recognition and take-up of Icon accreditation; and leading action on environmental sustainability
Engagement – taking steps to support diversity and inclusion; and encouraging more people to join Icon as supporters
Effective and sustainable – delivering steady membership growth; and rebuilding Icon's reserves to ensure greater resilience