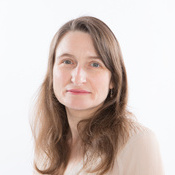 Lorraine Finch ACR
A grandmother of conservation working in the sector for 27 years. A great - grandmother of environmentalism with 51 years of experience.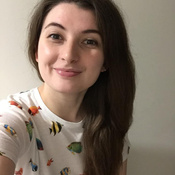 Eleanor Evans
I am pursuing a PhD at the University of Cumbria researching Conservation Strategies at Historic Sites in Cumbria. I am dedicated to promoting sustainable conservation practice in and outside of the lab.
Fiona McLees ACR
Paper Conservator with over a decade of experience currently employed at the Bodleian Libraries, University of Oxford, and an elected trustee for the Board of Icon.
Experience of planning events and conferences for the Icon Book and Paper Group, and a deep interest in sustainability and the use of cradle-to-cradle materials in Conservation.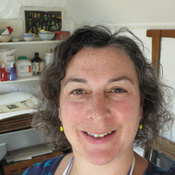 Charlotte Nickels
I graduated from Camberwell in 1994. In 1998 I set up PaperBack Conservation and specialise in the conservation of works of art on paper. I live and work in Bridport, Dorset.
Jenny Williamson ACR
Jenny Williamson BA(Hons), MA, ACR FIIC trained as a painting conservator at the Courtauld and has spent her career in Wales, working at the National Library of Wales (NLW), Aberystwyth; the Glynn Vivian Art Gallery, Swansea and lecturing at Aberystwyth University.
She was a Vice-chair on the Board of Trustees at Icon (2016-2020). She has organised and contributed to conferences in Wales on the topics of ethics and aesthetics and decision making. She is working with colleagues at the Glynn Vivian Art Gallery to reduce the carbon footprint of the air conditioning, install PV's and improve sustainability.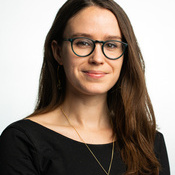 Morgan Lirette
Morgan is a book and paper conservator at the British Library, having graduated from Université Paris 1 Panthéon-Sorbonne in 2018. She is the founder and current co-chair of the British Library Green Network.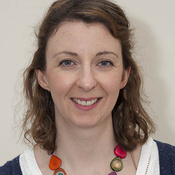 Lynn Teggart ACR
Lynn is an accredited paper conservator with over 10 years-experience serving Scotland's National Institutions and currently a conservator for Historic Environment Scotland providing care of the Archive.
Lynn has a passion for the protection of the environment and is a promoter of sustainable practices in her workplace and profession.
Alice Tate-Harte
Alice Tate-Harte has been a Fine Art conservator at English Heritage for 14 years and cares for paintings, frames and gilded furniture in historic interiors. She trained at the Courtauld Institute in Easel Paintings Conservation and has an art history background. She volunteers for local sustainability groups where she lives in South East London.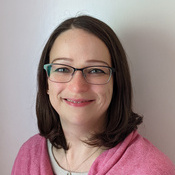 Dr. Helen Wilson ACR
Dr. Helen Wilson (MChem) ACR is a heritage scientist/preventive conservator at The National Archives and secretary for the Icon Heritage Science Group, with a PhD in heritage science from the University of Manchester and The British Museum (AHRC/EPSRC Science and Heritage Programme).
Recent projects include assessing the risk of climate change to The National Archives' collection, creation of an environmental sustainability action plan for the Collection Care Department and research into more sustainable collection care practices.