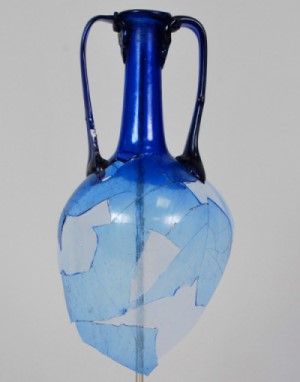 Call For Papers: Ceramics, Glass and Stained Glass Conference
The Icon Ceramics and Glass Group (CGG) and the Icon Stained Glass Group (SGG) are delighted to announce a joint conference to be held on 16th and 17th October 2021.
Papers on any aspect of ceramics, glass or stained glass conservation will be considered. Submissions on relevant scientific and historic research are also encouraged, as well as case studies which explore conservation treatments. We would also welcome student papers and posters.
We intend to hold the conference at Bath Guildhall, although we have an online Covid-19 contingency plan. A survey to assess the enthusiasm for live and online events will be circulated in May.
Bath is a beautiful city with excellent local stained glass, as well as many museum highlights, such as the East Asian Art Museum, Victoria Art Gallery, Holburne Museum, Fashion Museum, Assembly Rooms and Roman Baths. We aim to organise tours, visits and talks in some of these locations.
Abstracts should be a maximum of 250 words accompanied by an image. Please send us your abstracts by email and specify if it is for the CGG or SGG committee.
Deadline for submission of abstracts: 1st May 2021