Organisation
National Museum Cardiff
Location
Cardiff
Job type
Full-time, permanent
Salary
£27,474.75 - £33,618.54 per annum
Posted on
06.09.2021
End date
27.09.2021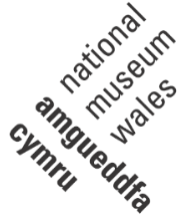 English
What you'll do…
You will co-ordinate and deliver a range of preventive conservation practices across National Museum Cardiff that enable the use of collections. This includes developing a team of preventive conservation volunteers to undertake a range of basic conservation tasks in both public and non-public spaces. You will provide training in preventive conservation as required for staff across Amgueddfa Cymru.
What you'll achieve…
In partnership with Buildings & Estates, deliver the environmental management strategy for collections at National Museum Cardiff
Develop an environmental management strategy that embraces green technology and passive solutions in order to reduce the carbon footprint of National Museum Cardiff
Public participation in conservation and collection care through the housekeeping volunteer programme
Staff participation in preventive conservation through training in initiatives such as integrated pest management
Effective protection of the collections as part of incident response and management
We're looking for people who…
Have the ability to work on their own initiative and contribute effectively to teams.
Have a flexible approach and the ability to work under pressure and to meet deadlines.
Actively contribute to building an environment of responsibility, trust, involvement and achievement
Engage with colleagues in bringing new ideas to fruition.
Have an understanding of the principles of equality and diversity in relation to Amgueddfa Cymru's work and the ability to apply these in practice.
Have an interest in and commitment to the work of Amgueddfa Cymru.
The knowledge and qualifications you'll need…
Specialist expertise in preventive conservation.
A degree (or equivalent experience) in a relevant discipline.
To already be accredited or actively working towards professional accreditation (ACR).
The experience you'll need…
Demonstrable experience of working at 'proficient' level as defined on the 'novice to expert' scale that underpins Icon ACR, especially in relationship to the delivery of exhibitions and projects.
Experience in the innovative use of collections in public and community engagement programmes.
Membership and/or involvement in professional bodies.
Current knowledge about recent and ongoing developments in collection care and preventive conservation and the ability to interpret and apply this knowledge in your work.
The skills you'll need…
The ability to communicate to a range of specialist and non-specialist audiences in a lively and accessible manner.
An ability to communicate in Welsh or a willingness to learn.
A high degree of computer literacy with knowledge of Windows-based and database applications. A confident user of internet, email and social media.
Excellent organizational skills including demonstrable ability to deliver multiple projects simultaneously to time and budget.
For the full job description and to apply, please visit the museum's website.
Welsh
Ail – Hysbyseb Uwch Gadwraethydd Ataliol
Amgueddfa Genedlaethol Caerdydd
35 awr yr wythnos
Contract Parhaol
Cyflog: Gradd E £27,474.75 - £33,618.54 y flwyddyn
Bydd yr ymgeisydd yn cael ei benodi i'r pwynt cyflog isaf ynn y raddfa hon fel arfer
Mae'r gallu i siarad Cymraeg yn ddymunol ar gyfer y swydd hon.
Dyddiad Cau: 27 Medi 2021 erbyn 5:00 yh
Dyddiad Cyfweliad: w/c 11 Hydref 2021
Am rhagor o wybodaeth ewch i'n gwefan www.amgueddfacymru.ac.uk/swyddi
Mae Amgueddfa Cymru yn gyflogwyr cyfle cyfartal.
Croesewir ceisiadau o bob rhan o'r gymuned.