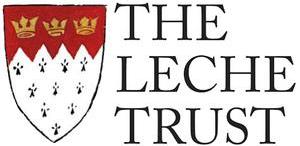 We know that for some, the cost of the assessment fees can be a barrier to submitting their Icon Accreditation application. This is why we are delighted to announce that funding from the Leche Trust has been secured to support Pathway members who are registered on the concessionary membership rate.
We are incredibly grateful for the support of the Leche Trust. The funding allows us to reduce the cost of the Icon Accreditation assessment fees to £300 (from £650) for 7 Pathway members. To be eligible you must be:
Pathway member of Icon.
Be applying in the next two rounds.
As there are 3 grants available, applications will be considered until all funds have been used.