Icon members possess a wealth of expertise, experience and information relating to heritage. Their first-hand experience of conservation and the profession gives them an edge in evaluating how policy developments can impact the sector.
In 2017 Icon set up a Policy Advisory Panel to empower members to contribute to the development of Icon's messages to decision-makers and to influence policies affecting conservation.
With over 100 members working across specialisms, regions and sectors, the Panel is a diverse group, offering varied and representative views on the hottest topics in conservation.
The image below demonstrates the central role that consultation with members plays in the lifecycle of an Icon position paper.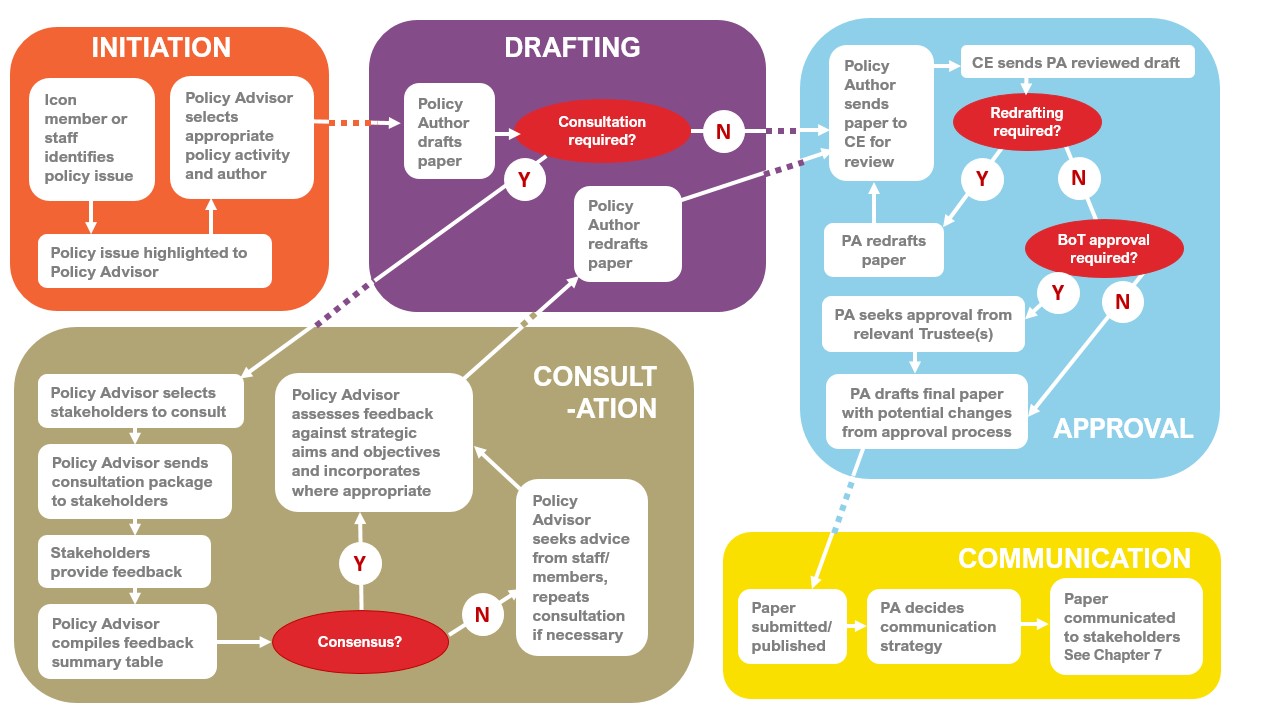 Want to get involved? Contact our Policy and Communications Manager if you are interested in joining the Panel!