Virtual Open Studios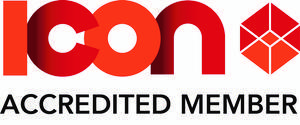 Accredited Conservator Restorers (ACRs) across the country have been busy opening their virtual doors to the public to showcase their work as part of the 20th Anniversary celebrations of Icon Accreditation.
Take a look through our video library below to get an insight in to the fascinating world of conservation and to hear first-hand how Icon Accreditation helps to maintain the high professional standards of conservators.
---
Susie Clark ACR
I am an accredited paper and photographic conservator and consultant. I manage my own practice, carrying out an extensive range of conservation work on individual items and collections of photographs. I also conduct conservation surveys of collections and give practical advice on suitable environmental, storage and display conditions. I can advise about preparation of photographs for digitisation. I provide training and lectures on photographic conservation and have considerable experience teaching at all levels. I pride myself on being approachable and giving practical, understandable and affordable advice.
I work throughout Britain and abroad and have worked in Europe, North and South America, the Middle East, Australia and New Zealand for public and private collections. Clients are primarily institutions, including national and regional museums, libraries, archives, universities, businesses, and newspapers. Clients have included the British Library, Victoria and Albert Museum, Tate Gallery, Royal Academy of Arts, National Trust, English Heritage, National Archives (UK), National Records of Scotland, National Museums of Scotland and Wales, Historic Scotland, Royal Commission for Historic and Ancient Monuments, (Scotland), British Museum, National Science and Media Museum, National Maritime Museum and Oxford University amongst others.
---
Ann-Marie Miller ACR
Ann-Marie Miller ACR, MA, first studied the History of Art at the Courtauld Institute of Art, London, followed by a post-graduate diploma and masters in Conservation at Camberwell College, London, from which she graduated in 2001. She studied bookbinding over 3 years at the London College of Printing and worked for the Wyvern Bindery, London. She worked as a project conservator for both private conservators and large institutions including the House of Lords and the Wellcome Trust Library
Ann-Marie worked as a book conservator at the British Library from 2004 until 2011, gaining experience on one of the richest and most diverse collections in the world. She conserved items from across the collections including treasures such as the first illuminated Zoroastrian Manuscript and the Mercator Atlas. She achieved accredited status from the Institute of Conservation as a book and archives conservator in 2007.
---
Lesley Scott ACR
Training in conservation and restoration studies at Lincolnshire College of Art & Design I went on to be the first Social History Conservation Intern for the Museums Galleries Commission. Undertaking museum decant projects in Gloucestershire and Merseyside and working for museum services in Cheshire and Lancashire I went on to run my own conservation studio, working on freelance projects in Wales and England until moving to Scotland.
As trustee I helped set up and run the Coastal Communities Museum and became an Icon CPD reader.
Undertaking contracts for the National Museum of Scotland, working at Museums Galleries Scotland as support officer for the UK Museum Accreditation scheme and most recently the David Livingstone Trust, as featured in my film, I now work for the National Trust for Scotland as Conservation Advisor.
In my, as well as the 20th anniversary year of Icon accreditation, I continue to apply the competencies, principles and professional standards from my varied career in all the work that I undertake
---
Ann Attwood ACR and Rachel Wales ACR
Ann Attwood and Rachel Wales are accredited conservators at Gloucestershire Archives, Gloucestershire Heritage Hub. Archives conservation is the preservation and conservation of unique and authentic documents, original sources including legal documents, records of lives, events, places and past times, containing information about decisions, actions and impacts. Documentary evidence that establishes ownership, accountability, understanding, connection and meaning, underlying and supporting legal and democratic processes. Materials include paper, parchment, books, manuscripts, maps, plans, and photographs.
Accredited by the Institute of Conservation, we work according to the Professional Standards and follow the Code of Conduct and Ethical Guidance so the archives are protected from restoration that is inappropriate and damaging.
We also offer training and support to others looking after archives in Gloucestershire and South Gloucestershire.
Ann's first job in conservation was at Warwick County Record Office, where she completed the Society of Archivists training scheme for conservators. She then worked at The Wellcome Library in London and gained a Diploma at West Dean College before moving to Gloucestershire Archives in 2003.
Rachel completed an MA in Canada at Queen's University, and an internship at the Conservation Center for Art and Historic Artefacts in Philadelphia https://ccaha.org/ before moving to the UK. She has also worked at the National Library of Wales and in private practice. She started at Gloucestershire Archives in 2004
---
Claire Woodhead ACR
Hampshire Cultural Trust was established in 2014, to promote Hampshire as a great cultural county. The trust manages and supports 26 arts and museums attractions across Hampshire, delivering outreach programmes, diverse social impact initiatives, and bringing arts, heritage, museums and creative programming to our local communities.
At the heart of this our headquarters at Winchester houses the County and City Council's reserve collections, cared for by a team of three conservators and curatorial staff within the Programme team. Claire Woodhead ACR is a conservator who has worked with these fantastically varied collections since 2007.
---
Helen Hughes ACR
Recognised internationally as a leader in the field of Architectural Paint Research and Historic Interiors Research, after 25 years working with English Heritage, Helen Hughes left to establish her own private consultancy in 2010.
She is an Icon accredited conservator-restorer. Her aim is to provide her clients with an understanding of the decorative developments of the historic buildings in their care, and present pragmatic options. Follow-through support is provided for a wide range of conservation and redevelopment programmes.
Her recent research has informed the conservation and representation of principle interiors of many important buildings such as the Sir John Soane Museum, Turner's House Twickenham, Auckland Castle, and was instrumental in the rediscovery of Henry VII's long lost marriage bed.
She is currently undertaking training to become an Accreditation Assessor for Icon and is one of the nominated UK Experts overseeing the publication of a European Standard for Architectural Paint Research.
---
Emma Le Cornu ACR and Chris Weeks ACR
Manx National Heritage is the Isle of Man's national heritage organisation. We are here to protect, present and promote all aspects of the Isle of Man's natural and cultural heritage, including a network of Museums, the National Library and Archives and up to 3,000 acres of land and historic buildings and monuments. Collections Care and Conservation is headed by Christopher Weeks and Emma Le Cornu is the Library and Archives Conservator.
Emma has been a paper conservator for 12 years graduating from Northumbria University in 2008.
She became an accredited member of Icon in 2013 whilst working for Royal Botanic Gardens, Kew in London. Originally from Jersey, she has worked in London, Singapore and Qatar before arriving on the Isle of Man last year.
Chris trained in stone conservation and has been a practising conservator for 30 years, working in the UK, Ireland, France and Italy. He was Accredited in 2000. He has been with Manx National Heritage for 13 years during which time he has superintended the conservation of clocks and boats, archaeology and art, costume and cars and much more besides.
---