Promoting your ACR status
Through promoting your status as an Accredited Conservator-Restorer, you are clearly demonstrating that you are a fully professional conservator to potential clients, employers, peers and members of the public. It shows you have been through a robust assessment process and met the 'proficient' level across Icon's Professional Standards.
Accreditation allows you to demonstrate that you are maintaining your skills and knowledge through a rolling programme of peer reviewed Continuing Professional Development. Promoting your accredited status also helps the conservation profession by raising the profile and promoting high standards in conservation.
You are a champion of professional conservation
Below we have outlined the ways in which you should refer to your Icon Accredited status as a way of promoting the high standards of your professional practice.
Why you should promote your status
Use of post nominals
Icon Accredited member logo
Describing your Accredited status
Conservation Register
---
---
The use of the postnominal ACR is exclusive to Accredited members for a reason. As an Accredited member of Icon, you are strongly encouraged to use the postnominal ACR (Accredited Conservator-Restorer). This could be on business cards, letterheads, email signatures and online profiles such as LinkedIn.
---
Using the Accredited member logo will help you to be easily recognised as an Accredited member of Icon. You can also use this logo on your website, email signatures and printed materials, i.e. letterhead, business cards, adverts in magazines etc.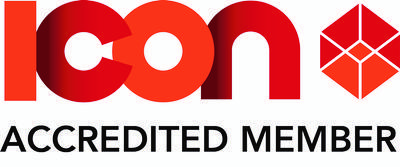 To access the logo please email [email protected].
Guidelines for usage
When using the logo please ensure you take account of the following guidelines:
Do not amend the logo in any way.
Do not use the logo on a coloured background. If you need to use a coloured background, you must include the logo in a solid white banner.
If using the logo alongside other professional membership logos, ensure that it is of the same size.
Ensure that the words 'Accredited Member' are clearly legible.
Ensure placement of the logo makes it clear that it is clear that you as an individual who is accredited and not your organisation (see suggested wording below).
If you hold an upgraded listing on the conservation register it is recommended to embed the logo with a link to your member profile on the Conservation Register. This will help boost awareness of your Accredited status, whether you are an independent practitioner, or working for an organisation.
---
You can refer to yourself as an Accredited Member of Icon and describe yourself as an Accredited Conservator-Restorer/ACR or as an Accredited Conservator. It is important for you and the profession to promote your status broadly through your communications as this demonstrate your commitment to delivering the highest professional standards in conservation.
Icon Accreditation demonstrates professional competence and experience and is not a qualification.
Guidance
Please ensure it is clear that it is you as the individual who is accredited and not your organisation. Suggested wording: Jane Smith ACR and John Black ACR are Accredited Members of Icon. Find out more about what accreditation means on the Icon website (with link)
All ACRs working for a business need to be clearly identified in all promotional material e.g. website staff profiles
ACRs working for a local authority, museum or institution should promote that they are an Accredited Member of Icon to their employer. Using this weblink 'What is Icon accreditation?' is advisable to help raise your profile within your organisation.
If you are involved in recruiting staff, always consider whether or not they need to be Icon Accredited and if so specify this precisely in all advertising, person specifications etc.
---
The Conservation Register is the recognised source for identifying conservators you can trust. All Accredited members of Icon will automatically be added to the searchable directory on the conservation register in order to verify your status. It is also possible to upgrade to an enhanced listing to be able to develop a full profile. This will help you promote your professional status in a competitive market.
Only Accredited members can promote themselves through the Conservation Register.
---