Joining an Icon Group is one of the benefits of being an Icon Member. Each Group is dedicated to a different branch of the profession and has a committee which organises events, training and networking opportunities. Group membership brings you into contact with others who share your interests and offers a hands-on role in working for your profession. Icon Members are invited to sign up to two Groups of their choice, but they can attend any event organised by other Groups.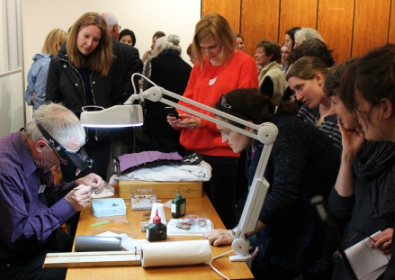 Archaeology
The Icon Archaeology Group has promoted high standards for the care and conservation of archaeological materials since 1976.
Book & Paper
Icon Book & Paper Group unites the book and paper conservation community.
Care of Collections
Icon Care of Collections Group brings together all conservators as well as external professionals such as curators, archivists and architects.
Ceramics & Glass
Formed in 1984, Icon Ceramics & Glass Group is committed to promoting and disseminating information about ceramics, glass and related materials.
Ethnography
Icon Ethnography Group is dedicated to the conservation of local, national and international ethnographic collections.
Furniture & Wood
Icon Furniture & Wood Group focuses on the study and conservation of wooden objects, from roof trusses to toys and furniture.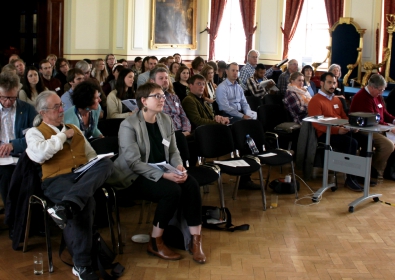 Gilding & Decorative Surfaces
Icon Gilding & Decorative Surfaces Group is a forum for conservators of a wide range of objects, from wood carving to stuccowork.
Heritage Science
Icon Heritage Science Group is a forum for professionals interested in the scientific endeavour benefiting the conservation, management and interpretation of cultural heritage
Historic Interiors
Icon Historic Interiors Group focuses on project-based conservation, bringing together a wide variety of conservators and specialists.
Metals
Icon Metals Group has a specialist interest in the conservation and restoration of metal objects from artworks to machinery.
Paintings
Icon Paintings Group is focused on the conservation and restoration of paintings, from old masters to contemporary art.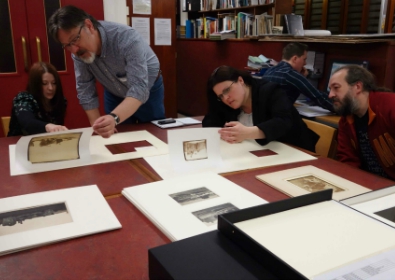 Photographic Materials
Icon Photographic Materials Group brings together specialists working in the conservation and preservation of all photographic material.
Scotland
Icon Scotland is the only national Group, representing conservators, conservation scientists and preservation specialists working in Scotland.
Stained Glass
Icon Stained Glass Group is dedicated to the study and conservation of stained glass.
Stone & Wall Paintings
Icon Stone and Wall Paintings Group is a forum for professionals interested in architectural conservation, in particular stone and wall paintings.
Textiles
Icon Textiles Group represents professionals interested in all aspects of textile conservation and preservation.
Photos: Icon Gilding Group free festival party; Icon Ethnography Group Simon Moore demonstration c Misa Tamura; Icon Furniture & Wood Group Symposium c Alex Owen; Icon Photographic Materials Conference c Jacqueline Moon.